Are Your New Agents 'Slow and Crawling'?
By
 Are you getting your new agents up and running—or are they slow and c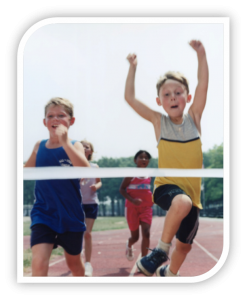 rawling? 
As managers and recruiters, we're looking for new agents who want to make money fast. So, from one perspective, we're pleased when the new agent sitting in front of us tells us that he expects to make $100,000 his first year in real estate. My survey of 155 new agents has shown that most agents coming into the business today have high expectations. 92% of the new agents surveyed "planned" to make more than the median income of all Realtors. The most stunning statistic, though, from these new agents, was that 65% expected incomes way above the average Realtor –their first year in the business!  What does that mean to us managers and trainers? We need to have a 'start-fast' program to deliver—or these agents will be at another company or out of the business way before they get even one sale!
Focused on Business Development—or Training?
Another stunning finding from the survey was that 62% of the new agents expected to get a check in their first sixty days in the business!  They expect to hit the ground running.   To do this, the new agent's focus needs to be on business development, not on learning neat stuff. Normally, companies put the new agent into a 'curriculum based' program to tell them everything they'll ever need to know about real estate. However, as a manager, I found that my new agents created early success when they focused rather on a business plan that contained heavy business-producing activities. (Think of it as 'on the job training'—not college classroom book-learning.)
Is Your Activity Plan Supporting—or Inhibiting Success?
Look at your new agent orientation checklists, training schedules, and assignments.  Think of training and new agent business plans as two separate areas. That business plan for the new agent should be at least as important as the information and practice they receive in the training school. It should put them to work and get them into the field their second week in the business. Otherwise, they'll never reach their goals.
Low Expectations Sabotage Productivity
If the new agent expects high earnings fast, what did his manager expect from him?  Most of the respondents from the survey didn't know.  71% of the respondents didn't know even the minimum expectations of their managers–the minimum production standards they would have to meet to have their contracts renewed the second year. To assure that the new agent and manager see 'eye to eye', put mutual expectations in writing in the interview period. Show the prospective agent the exact business activity plan* that the agent will use to create success, and get agreement that the plan will work–and that the agent will work the plan.
 Changing emphasis gets better results. Through looking at your emphasis, asking yourself about your own expectations, and adjusting your training and business-developing programs, you can see much better, faster results from your new agents. You'll find, too, that your experienced agents will want to take advantage of the business-producing program you've created for your new agents. Bottom line: More productivity, more profitability for all!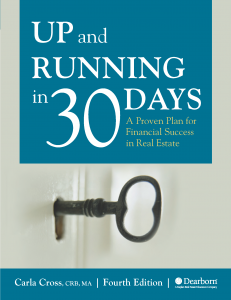 h
The Most Popular Start-Up Plan Ever Published
Looking for a proven start-up plan to get your agents in the field and producing–right now? It's here, now in its new 4th edition (and soon to be an online, training and coaching cource with high accountability!). Click here to see more.