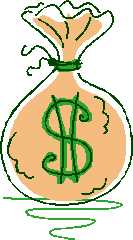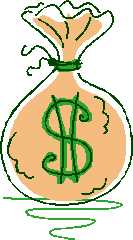 In the last blog, I named 3 things that bad hiring costs you. [ctt template="3″ link="b0MDK" via="yes" ]What does a recruiting mistake really cost you in terms of $$$? Many brokers have told me it costs them nothing. Pshaw! It costs a whole heck of a lot. Take a look at my estimates in this worksheet. [/ctt]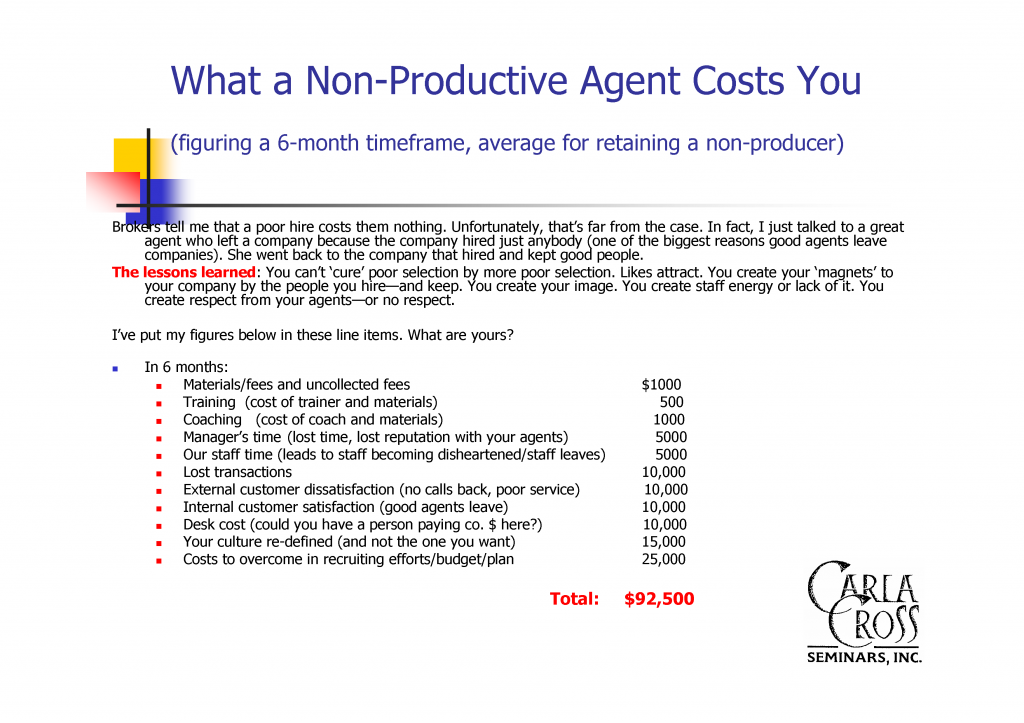 There are some of those line items that are hard to quantify–but are very real. If you've ever hired an agent who lied to you or others, or undermined you, or talked behind your back in the kichen–you know there are very real costs to your culture.
Another real but hard to quanitify cost: Have you ever had good agents leave because they weren't challenged? Because they felt you were hiring poor agents, and dragging down everyone's production? If that only cost you one productive agent, it's a lot!
What are your numbers? What does it cost you for an agent who failed? Have you ever figured it out? Let me know. As a CRB (Certified Real Estate Broker) instructor, I would ask managers this question. Generally, they figured the cost of a bad hire was $10,000-$30,000. What's yours?

Grab Your Selection Blueprint and Gain a System
Are you wasting time interviewing those who fail? Do you want to have a systematic method of selection (just as you tell your agents to use with sellers and buyers!).  Or, do you need some guidance to figure out those you don't want? Get Your Blueprint for Selecting Winners and make better hiring decisions.
Ready to use and immediately downloadable!