What It Really Costs to Hire an Agent Who Fails
By
In the last blog, I named 3 things that bad hiring costs you. But,  what does a recruiting mistake really cost you in terms of $$$? Many brokers have told me it costs them nothing. Pshaw! It costs a whole heck of a lot. Take a look at my estimates below: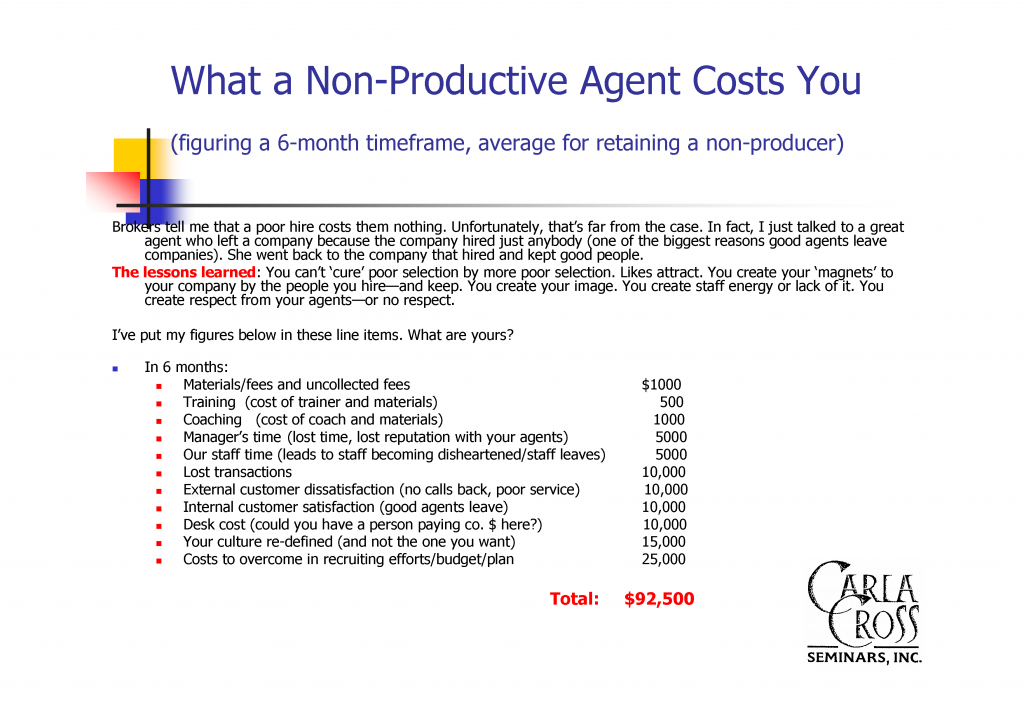 What are your numbers? Have you ever figured it out? Let me know. As a CRB instructor, I would ask managers this question. Generally, they figured the cost of a bad hire was $10,000-$30,000. What's yours?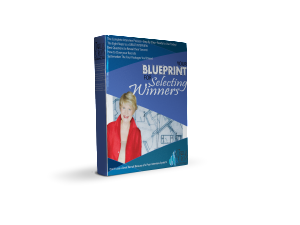 Are you wasting time interviewing those who fail? Or, those you don't want? Get Your Blueprint for Selecting Winners and make better hiring decisions.
Ready to use and immediately downloadable!