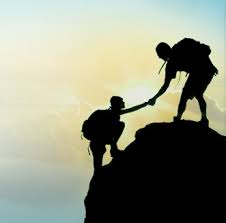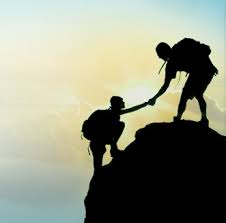 Connections, Not Sales
The biggest change in your agent's real estate business plan has to be in their short-term goals. All business plans have a lead generation component. That means we're actively looking for listing leads and buyer leads. Our dialogues and our marketing materials are designed to bring us those leads. [ctt template="3″ link="VG_au" via="yes" ]All business plans also have a 'results' component: In real estate, that's listings taken, listings sold, and sales. That's not what you're agents should be after now. Their goals should be making connections.[/ctt] What does that mean? That means our communication needs to be
Supportive
Positive
Helpful
Meaningful
Relationship-based
That means we're not looking for that big, money-making result. We're really in a
"pre-lead" phase.
Why Connections?
Remember Maslow's Hierarchy of Needs? It states that we must meet the lowest unmet need before we can be motivated to meet higher needs. What are the majority of people's needs now?
Comfort
Shelter
Enough food and supplies (toilet paper!)
Fear of sickness
Fear of losing one's job—or of making payments
Where are we on Maslow's Hierarchy? We are close to the bottom—that need to meet very basic needs. Maslow calls those Safety or Security needs. That's why agents' messages have to be reassuring. You have to establish trust. You have to provide a safe harbor for your clients and potential clients.
Re-Designing that Business Plan
Instead of thinking 'how am I going to get leads'? Think 'how am I going to connect'? Help your agents design messages to their best target markets with connection as their goal. That means, too, that you must identify those markets and make your messages meaningful to those markets.
I just did a complimentary webinar for Real Estate Professionals called "Build Your Business Right Now to Position for Success Later".
You can  see the video and grab the materials at my website.  I also have a 60-Day Business Plan template for all attendees so they can easily complete their plans. 
Outcomes of a Re-Designed Plan
The irony of this re-design is that your agents are going to create listing and sales opportunities because your client base is looking for that connection now. When they find it, they will walk one step closer to a transaction with you—even when you didn't ask. The danger in 'laying out' (as we say in the music performance business when we're told not to play) is that you'll be way behind the curve when the market comes back. Those people agents considered clients found the agents were a 'secret agent' when they needed connections and information. They have turned to a new source of connections because you didn't communicate. Don't let that happen.
Start Today
From working with hundreds of real estate professionals during this time, I know clients are so grateful for these connections. Each agent has something to offer. Don't keep it a secret. Help your agents share information, concern, and a positive attitude today. Not only will you reap real estate business in the future, they will feel better for having given value to their clients.