What We Can Learn from Mr. Rogers
By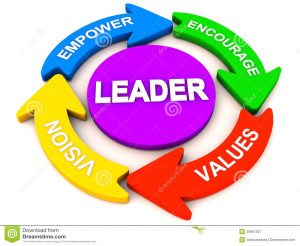 What can we learn from Mr. Rogers?
I'll bet we would all agree that today the world is more divisive than ever—in every way! So, we can't move forward. We're spending all our energy defending our thinking…..even when we should be looking at it critically—and honestly looking at other points of view.
What does that mean for us, as businesspeople (and us people in general)? That perhaps the energy we're expending in one direction isn't giving us the kind of pay-off that we ultimately will find most rewarding (and not just monetarily). Although I have some general conclusions here, I also have some exercises for managers to use with their associates to help them reach their potentials.
Mr. Rogers to the Rescue
The solution to our divisive world may be with a person who had a long-running children's show—Fred Rogers. First, who was "Mr. Rogers"? Best known from his children's show, which ran from 1968 to 2000, Fred Rogers was so much more—a minister, a musician with a degree in music composition, and chief puppeteer of his show. I've been thinking about his legacy, because there's a new movie about his philosophies: "Won't You Be My Neighbor?"
Mr. Rogers's Big Lessons for Us
 Morgan Neville, Academy Award winning filmmaker, is the creator of the Mr. Rogers's film mentioned above. From studying Rogers's lessons, Neville boiled it down to one thing: radical kindness. "He talked about grace all the time … As a minister himself, he saw the idea of grace is the undeserved goodness bestowed on you by God. In other words, being good to someone whether or not they deserve it, and whether or not you're going to get anything back. You just do good to other people, for the sake of doing good. And that is essentially what Fred was preaching all along."
Question:
Big Lesson from Mr. Rogers about Attaining Mastery
As a coach, first in music, then in business, I see potential in people that they sometimes don't see in themselves. What I can't tell, though, is their ability to stick with it from beginner to mastery. As a musician, I know that only practice makes perfect. (And perfect practice makes your performance truly perfect—getting to mastery). You just don't sit down at the piano the first time and play a Beethoven sonata well!). Yet, too many times, I see people settling for 'first time performance' as their standard.
What Mr. Rogers Says about Learning and Practice
For years, I've given a little book as a gift to clients, referrals, etc. This book is The World According to Mister Rogers. I love it because, as a musician, it has quotes that I know to be true. Here's one that's so appropriate because it reminds me of what new real estate agents (and new managers) sometimes think:
When I was young (about eight or ten years old), I was trying to learn so many things all at once, things like the piano and organ and algebra and cooking and typing, and I even started to take clarinet lessons. But, I just didn't practice the clarinet, so I didn't learn. I think I wanted to learn by magic. ….But magic doesn't work with learning, not with anything really worthwhile.
Note to managers: Lead a discussion on the difference between 'first tries' and mastery. Brainstorm some methods to attain mastery. Brainstorm the stumbling blocks to getting better. Create some 'next steps' for those who want to get to mastery (get a coach, become a mentor, take a 'how to train program, become a trainer, become a coach)
Help to Practice Perfectly and Get Farther Faster
There are several unique 'learning strategies' imbedded in my online training/coaching/accountability start-up program for agents under 2 years in the business. I didn't learn these 'learning strategies' in real estate–I learned them as a practicing classical/jazz musician. They work to get better performance faster–and motivate us to go right back and do it again! Check out my unique program, Up and Running in Real Estate. There's even a coaching component so you can be involved with your agents–without spending thousands of hours at it! Check it out here.