How's Your Recruiting Plan Working for You?
Published on August 8th, 2013
Written by: Carla Cross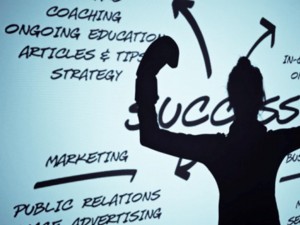 How's that recruiting plan working for you? Have you reached the goals for that plan? Or, let's get real here. Do you HAVE a recruiting plan? From my teaching thousands of real estate owners and managers, I would estimate, from my informal surveys, that less than 10% of owners/managers/recruiters have a plan. And, if you don't have a plan, how do you know whether your plan is working?
What Goes in a Recruiting Plan?
There are many moving parts to recruiting. It's admittedly difficult to put them in a nice, linear planner. But, I've done it! After seeing that most recruiters don't have plans, I decided to make a straightforward planner that provides you a guide to use every day in recruiting.
The Five Steps in My Planner
Here's how I organized The Recruiter Planner:
1. How many do you need? (natural 'attrition' and who you need to fire….) Do you want new or experienced?
2. Where are you going to find these people–sources? Which are your best sources. Do you know? Do you work these sources consistently? Divide your recruiting plan into your sources. How many recruits are you going to get from each source?
3. The numbers: How many recruiting contacts does it take you to get an appointment: How many appointments to get a 'hire'?
4. The marketing plan: How are you going to contact and re-contact each of these sources? (Each source has a marketing plan)
5. Tracking: How are you going to track your contacts, interviews, and hires?
How Does Your Planner Stack Up?
What percent of recruiters do you believe have recruiting plans? How much of recruiting do you believe is on purpose? How much is 'on accident'? Put that recruiting plan together TODAY and watch your profits soar!
Don't Reinvent the Wheel! Get Everything You Need to Recruit Professionally
I want to help you step up your recruiting. Now is your greatest opportunity! Don't let inaction or lack of plan put barriers in your way. This month, I have a blazing special on my Complete Recruiter. Regularly $129.95, it's slashed to $59.95! Click here to learn more and order.A� (The Recruiter Planner is included, of course.)
Leave a Reply