Managers: Are You Giving your New Agents Every Opportunity to Succeed?
By
Carla Cross
 Are you giving your new agents every opportunity to succeed? Do they have start-up plans? Are they being coached weekly in those plans? Iam proud that Dearborn Financial Publishing has just released my 4th edition of Up and Running in 30 Days. It features technology recommendations, a social media planner, a technology planner, and dozens more updates. Take a look at a short video I just did for the publisher: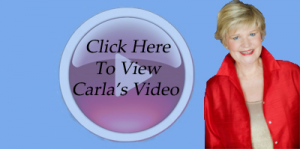 Yes. Your new agents attend training. But, that doesn't give them a detailed hour by hour schedule, nor a lead generating plan to follow. It DOES provide them lots of information. Their problem is in prioritizing it. Unfortunately, 95% of new agents start without a start-up plan! So, they waste so much time, money, and energy chasing one idea after another. You can get a coherent, proven, completely contemporary plan with the new 4th edition of Up and Running in 30 Days.
And, in this new edition, I offer tips to coaches to support their agents as they work through the plan–and get a sale in 30 days!
Click here to take a look at what's in the new 4th edition.
Leave a Reply