Business Priorities: What Do You Want to Accomplish?
By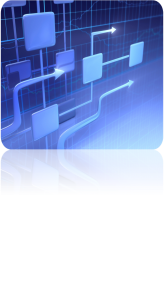 This month, I'm featuring blogs for would-be and new managers. If that's you–or even if you just want to review your business–this is the blog for you.
What are your business priorities? If you're a new or would-be manager, you may not know. (General managers: This is a great analysis to use with your managers, too).
In my coaching business, Leadership Mastery coaching, I help new clients assess their needs before we set our goals. I'm going to share one of those assessments here with you.
Just What are Business Priorities?
Every day, we managers decide what to do. We attempt to prioritize our actions, but, often, 'life' gets in the way (agents wanting 'just a minute'–crises–you know the drill).  So that we accomplish the really important things, take a minute and write down those actions you believe will move you closer to more production and profits. I call those 'business producing' activities.
Now, write down all the other activities you could do. I call those 'business supporting' activities.
Which is the larger list?
Go back to one of my earlier blogs, where I shared my manager's job description to get a prioritized job description of a manager.
How Systemized and Organized are You?
I find that managers generally don't think in terms of systems. So, they can't move very fast. They can't delegate. They an't grow a big office for more profits. (In fact, some say they just can't manage very many people). Just think if Bill Gates, while working out of his garage starting Microsoft, thought that….). I want you to think in terms of creating systems from the things you do. For instance, you recruit. But, do you have a whole recruiting system?
Click here to get my systems and processes' assessment.
What did you find? What do you want to work on first this year?
General managers and owners: This is a great assessment to use with your managers–and during the interview process.