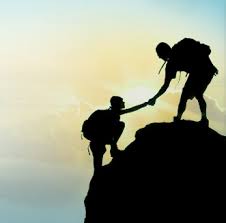 You give 110% to your agents. What should they give back to you?
What do you deserve from your agents?
You provide a great place to work. You provide training and coaching to help agents develop their careers. You're there, in every instance, for them. So, what do you deserve, in return?
The 6th edition of the new agents' start up plan, Up and Running in 30 Days, has just been published. There's a section on how the new agent can get the best from her manager. I thought you'd enjoy it:
Ten Commandments to Get the Best from your Manager
Do the work.
Don't argue.
Don't make excuses.
Don't tell the manager you've been in the business two weeks and you have a better way.
Do thank your manager.
Do tell other agents that you appreciate your manager's efforts.
Do tell other new agents you meet in other companies that you have a great manager.
Don't bug other people in the office to find another answer because you didn't like your manager's answer.
Don't change the program because you don't like it.
Don't miss a coaching appointment!
Getting Agreement on Expectations First
Many times, agents don't meet our expectations because we were not clear in explaining them. So, I have a mutual expectations agreement in Up and Running. Getting agreement on what we both expect before we decide to work together is key to a happy partnership. The only surprises I want you and your agent to have after you start working together are good ones!
What's on your list that I didn't mention?
Get your New Agents Started FAST!
The new 6th edition of Up and Running in 30 Days will get your agents a sale fast, help you recruit, and increase your profits. Lots of coaching tips, too. See it here.