I Can't Start Selling Until I Attend Training School…
By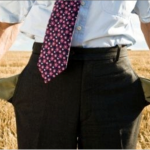 Your agent started in the business Tuesday. You have sent the agent through your orientation process, but your training program doesn't start for another two weeks (or maybe 3 months!). What do you do? Well, here's what NOT to do:
• Tell them to 'just see the inventory and get acquainted' (they'll think that's the job description and some have been know to inspect the inventory for years before they would talk to a human being prospect!)
• Give them your own unprioritized (or wrongly prioritized) activity sheet that you used upteen years ago–to keep them occupied
• Give them nothing and see what happens—the other agents will probably keep them busy with administrative work (!)–or they will spend their time bothering those other agents
Watch Out for the Truisms that Predict your Agents' Success

Truism number one: Only about one out of a hundred new agents is a 'natural, talented' salesperson, who will figure out how to prioritize activities on his/her own
Truism number two: In the absence of a precisely, well-thought out prioritized start-up activity plan, most salespeople will create a plan for a 'slow start'; they'll form hard-to-break bad habits, scheduling easy-to-do, low pay-off activities—because they're easier and non-threatening
Here's What to Do
Use a start-up plan that has the same priorities as the business plan you're going to teach and coach them to during their training period. (You are going to start them with a proven start-up plan, aren't you? And, you're going to coach them into doing that plan until it becomes habit, 30-90 days, aren't you?) Why use a plan that has the same priorities as your chosen business start-up plan? So the agent doesn't get conflicting priorities. And, remember, in the face of conflict, we all take the easiest way out. That's not good for fast income!
Here's what to look for in a start-up business plan:
• It has the same priorities of business activities as your training start-up plan, so your agent 'gets the picture' of success from day one
• It gives your agent meaningful activities to complete prior to starting your training program
• It doesn't require anyone in the office training that agent—until your training program starts
• It forms the basis for first-day coaching, if you want it to
• It takes advantage of your affiliates (mortgage, title, inspectors, etc.) who want to form relationships with your agents—to teach them the basics of the technical aspects of real estate
Consistency Equals Productivity
Your job as a manager/trainer is to create—or choose—a  start-up plan, and a training program that all present the agent's job description in the same manner with the same priorities—so your agent has a clear road map on how to succeed every day. Doing so assures you have to hire less new agents to meet your recruiting goals, you'll have more success that you can promote to recruit, and more real dollars will flow to your bottom lines—and theirs!
What percent of new agents do you believe start a start-up plan their second week in the business?
Up and Running in Real Estate Starts Your Agent Right to an Exceptional Career
Do you have newer agents who you know should succeed? Do you want them to start NOW, not after training school? Please do them a favor and have they enroll in Up and Running in Real Estate. All the training, coaching, and supporting documents are online, so agents can go at their own speed and go back as many times as they want. How this program is different: It is foundationed with a business start-up plan, so agents learn how to self-manage a successful business, not just do activities. And, there's nothing else to buy–no extra cards that stay in their trunks! (And, there's a coaching component for you to support your agent every step of the way!).
Check it out and see how you can help your agents can reach their potential–and beyond!