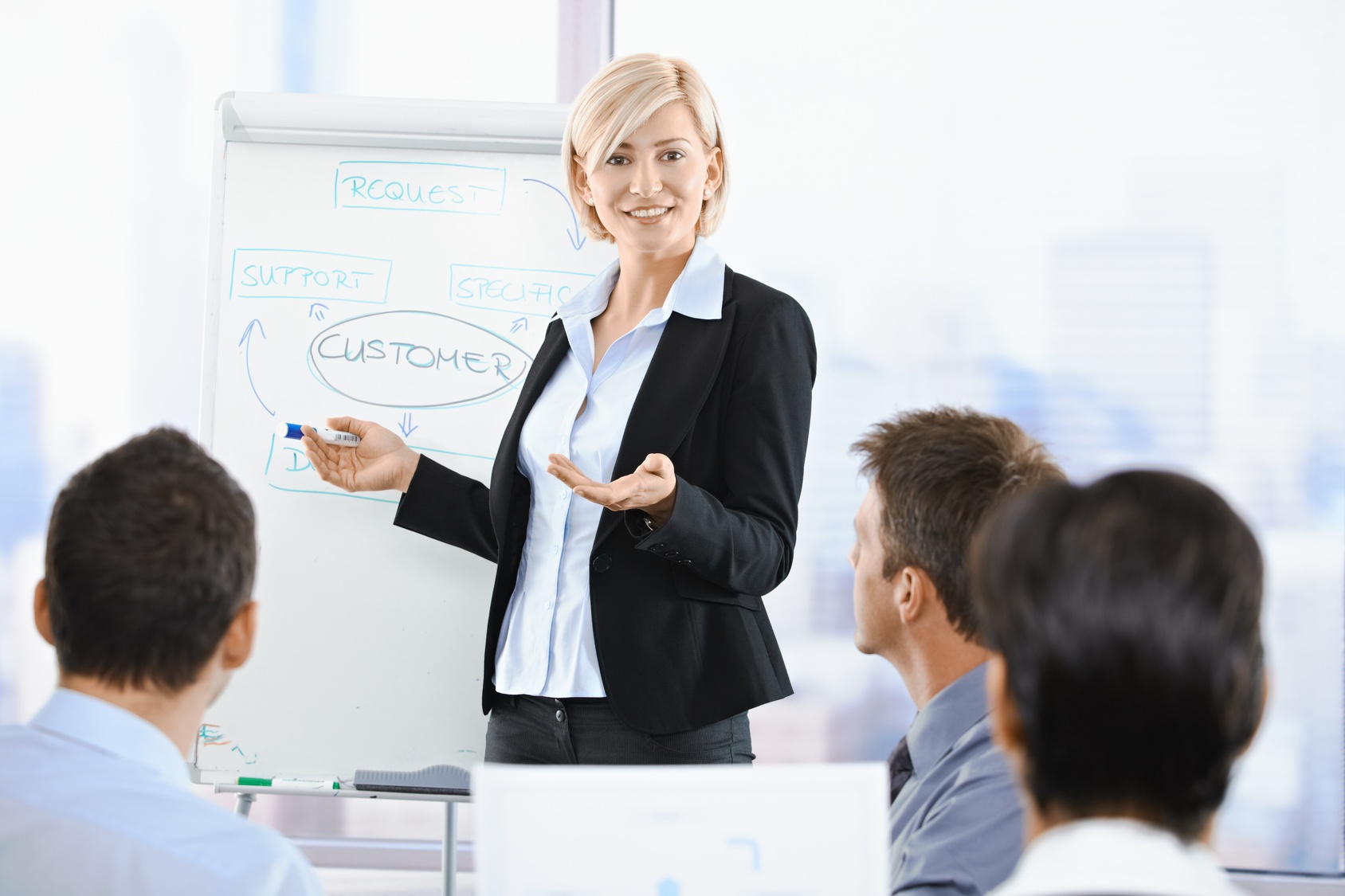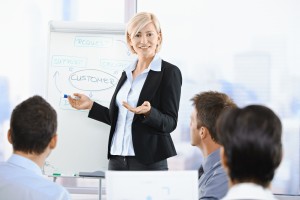 Not a speaker? Here are four tips to present like a pro.
We've all been there. We've been asked to speak for ten minutes to a group of people. Our first reaction is extreme fear. Our second reaction is, [ctt template="3″ link="1rtHa" via="yes" ]"How am I going to get in front of all those people and speak?" It's all a matter of  knowing—and applying—four presentation tips that will make you look like you do masterful presentations every day![/ctt]
1.Slow Down
Most speakers, amateurs or professionals, speak too fast. Slow down. Pretend you are speaking to a huge room and project your voice to the back of the room. You'll find yourself going slower and using more inflection (vocal dynamics) . Better delivery!
2. Get Persuasive
There is a process for everything, including crafting a persuasive presentation. It's simple. It's the structure of your favorite popular tune: ABA. In other words, it starts with a theme, develops the 'bridge' in the middle, (supporting information to your point of view), and ends with the same theme.
Free giveaway in this blog: Click here for my Persuasive Presentation process.
3.Launch with a Great Start
How are you going to begin your presentation? With a provocative question? With a relevant story? How does that beginning tie to your theme? Sit down and write down your beginning. Post the problem, suggest your solution, and build a rosy future for following your recommendations.
4. Bring it Home with a Great Ending
Have you ever been at a presentation that just puttered out at the end? The speaker said, "Well, we're out of time." And you thought, "Good"…..Remember, it's just like a popular tune. Bring back the theme at the end. Close with reminding the audience of the rosy future they will have by following your recommendations. Remember, your job during the persuasive presentation is to persuade. And, here's my point of view: All presentations that anyone gives should be persuasive. Otherwise, simply read a book!
Let Me Work with Your Trainers to Create Better Presentations
Are your courses boring? Are those presentations great for taking a nap? Are you instructors talking through every outline? And, most importantly, are your courses not filling up? It's time to invite me to work with your instructor group.
Contact me and we'll work out the best solution for you!
Share this with your presenters: Click here for my Persuasive Presentation process.