Do You Know your 10 Best Recruiting Sources? Have Plans?
By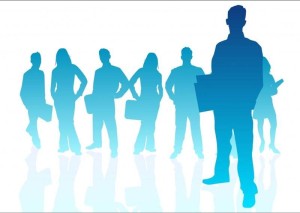 Do you know what your best recruiting sources are? Do you have a recruiting plan? Are those sources prioritized in your recruiting plan? Are you saying, as most managers say, 'what recruiting plan?' Can you list at least 10 sources? April is Recruiting Month for this blog, so, here's a focus on where to find those great recruits.
To get my list of 10 best sources, see the end of this blog.
The Importance of Listing Several Sources
Most managers don't have an 'on purpose' recruiting plan. Instead, they wait for people to come to them. This results in a 'feast or famine' result in recruiting. Not only that, but, if managers get desperate for bodies, they tend to hire just anyone (agents complain to me about this all the time….). Then, they blame their training or coaching programs for not making these non-workers go to work. (Sound familiar?). So, an on purpose prioritized source recruiting plan is paramount for success–and changes your recruiting results for the better.
List your sources of recruits here.
Now, prioritize them.
Why Prioritize Your Sources
You don't have time to run around trying to recruit everybody. Instead, you'll want to target your recruiting efforts based on your best sources. So, think about the best agents you have now. Where did they come from? How did you find them? From my experience, my best sources were my agents, who referred me to other great agents. Don't expect all your agents to be good referrers. Some will do an abundant job for you; others never refer.
10 Sources is the Magic Number
Most managers work only 2-3 sources. Yet, they complain about the quality of their agents, and decry their lack of motivation and production. What's the 'cure'? Working 6-10 sources to assure you have plenty of candidates. That's just like I teach in Up and Running in Real Estate to real estate agents. I show them the numbers and priorities of their lead generating sources, so they can manage their activity and result levels of their lead generation.
Question: If I were to want to purchase your real estate office, would you have a recruiting plan in place for me to implement?
Don't forget: To get my list of 10 best sources, click here.
Get Your Recruiting Organized and Effective!
Check out this comprehensive recruiting resource. It even includes the template to make an effective recruiting plan. Can you afford NOT to recruit? Click here to find out more.