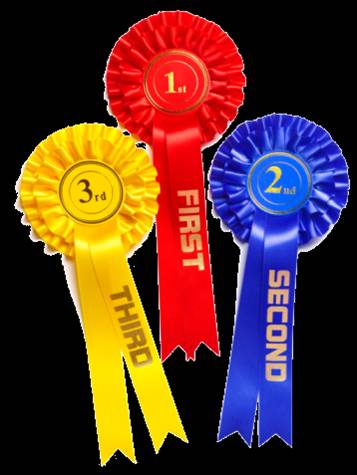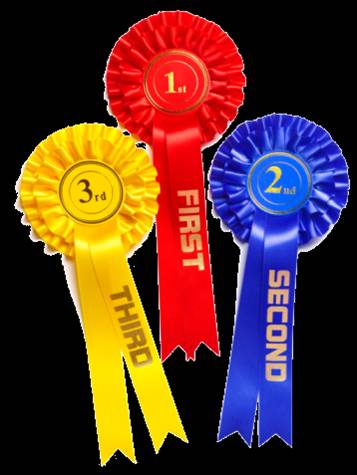 Build this into your training; get better audience attention.
According to my informal surveys, real estate trainers say that keeping the audience's attention is their biggest challenge. Here's an easy and fun way to put a great motivator into your online training.
Behavior that's rewarded is repeated.
Reward the Behaviors You Want
What do you want your attendees to do? Pay attention, coordinate with each other, do work outside class? Decide first what is important o you–and them. Then, choose some rewards for the behaviors you want in your virtual classroom.
Behavior Wanted: Put the Ideas to Work after Class
Recently, I did a webinar on how to convert your classroom course to online.  I wanted to help attendees take these ideas and immediately apply them to their courses. I was concerned that, because there was lots of material in a short period of time, attendees could be overwhelmed and not know how to start. So,  I promised I'd send my Big Ideas in a Little Book to the first 10 people who emailed me after the webinar, telling me what they were going to implement right away.
I will also follow up with my ten 'winners' to find out how they've implemented their ideas. This can form another blog or article, and give them some publicity (if they want it), too.
Question: What 'reward' could you offer to participants for finishing work, or promising to put to work some of the ideas in your webinar?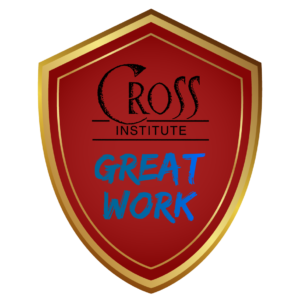 To the left is another example. In my Train the Trainer distance learning program (15 clock hours), I've created 'badges' that are rewarded for good work. This is just one way I can show that I appreciate the work and dedication of the participants.
Rewards for Doing the Work
A large real estate company I consult to decided to put their initial training course online. Although I know it's not as simple as turning on the camera, I still found a myriad of operations that needed to be addressed. But, most importantly, I wanted to address the motivation issue. How could I keep the attendees' attention and compel them to do the work outside class?
Three Solutions
Provide small, immediate rewards for doing the work. Studies show that small rewards, awarded immediately, work much better than big rewards held back until weeks into a course. So, I asked affiliates to provide small rewards that will be handed out (virtually) each week for those who finish all the work.
Reward through creating accountability partners. We're also pairing up people, and will create some awards for partners who finish the work.
"Public" acknowledgment.  The training manager will de-brief attendees at the beginning of each session, and choose 'heroes' to acknowledge (those who have done outstanding work).
How do you use rewards as motivators in your online classes?
Help is Here…. 
Want some help in taking your classroom online? Want to get great attention, better long-term learning, and enthusiastic attendees? Call me at 425-392-6914 or email me at [email protected]. I'd love to put my three+ decades of working with real estate trainers just like you to work to make online training fun, fast, and rewarding!