What 'Grade' Would You Give your Training?
By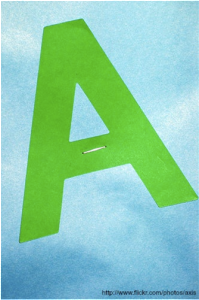 This month, I'm spotlighting training.
What grade would you give your new agent training? An A–or a D? How valuable is your new agent training to your agents' success ? I don't mean, did they like it, or did they like the instructor…. You've been in the business awhile. I want to know how valuable you think your agents found it to launching their real estate careers.
I've done surveys to managers and to newer agents about the value of their new agent training. I found a great disparity between what the managers thought, and what the new agents thought—six months after the training. So, I'm gathering information from the source—you and newer agents—to find out what you found valuable, and what you wish you had included in training.
Here are some things to think about and answer–as an agent (you can survey your agents, too):
How well did your training prepare you to give effective listing and buyer presentations?
How could it have prepared you better?
How well did your training prepare you to answer buyer and seller objections?
How well did your training prepare you with visual buyer and seller systems so you appeared to be a 'seasoned agent' to compete with the best?
How well did your training prepare you with the self-confidence to work with difficult buyers and sellers?
What did you want your training to do for you—before you entered that training?
After having been in the business awhile, what do you wish you had experienced during the training?
Did your training lay out a business start-up plan, and did it train and hold you accountable to that plan until you got results?
Did your training require you to demonstrate enough competency that you could effectively work with buyers and sellers?
How well did your training prepare you to write and negotiate purchase and sale agreements?
How well did your training prepare you to gain loyalty and buyer agency agreements?
What Else?
Please comment on the positives and negatives of your training, so I can better help managers and trainers prepare newer agents for the ever challenging markets and sophisticated buyers and sellers. Thank you!
Do You Do Evaluations After Each Day of the Course–and at the End of the Course?
If you don't, you're not learning the truth about your training. Do good evaluations and find out what's going on. Don't settle for doing training just to have training!
Is Your Training as Good as It Could Be?
If your training isn't turning out winners, you need a new approach. Get dozens of training ideas and strategies in this unique guide. Learn more here.