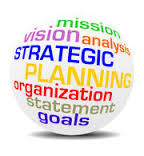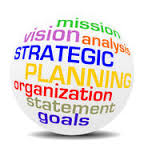 The one best thing your agents can do to thrive in their businesses next year….
I just attended a virtual training on marketing for speakers. Our presenter gave us 32+ actions we could take for our 2022 business plan. That's a lot to choose from! As real estate professionals, we have the same considerations: What to put into our 2022 business plan that will drive us forward–and how to prioritize our actions for best results. 
The Big Question: What Do You Want?
Stop for a second now and ask yourself that question. Your answer should drive you to your 2022 priorities–both as a leader and as a consult to your agents..
The Easiest, Least Expensive, and Most Rewarding Strategy
For most people, increasing their business without going broke would be a good start to their business plan strategy. If that's you, here's the answer:
Make a plan for increasing referral and repeat business 
For leadership, that means getting more agent referrals from your present agents.
How can agents increase their return and repeat business? Watch my video below.
Ready to make your plan? Two resources for you.
Join our podcast Thursday, Dec. 16, at 1 PM PST. My guest, Sandee McDuffie, a top producer, will share how she creates referral and repeat business. Register here:

https://carlacross.us2.list-manage.com/track/click?u=d3d683c51cefb9ce7759dcc47&id=1bf8b21b9b&e=25d73543ac

Create a business plan that actually works for you: Beyond the Basics of Business Planning. One system for agents; one system for leadership.