Grab this FREE Recruiting Tool: Publicity
By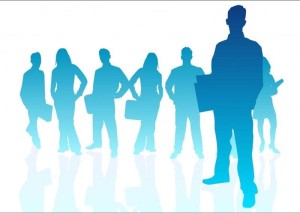 Grab this FREE recruiting tool: Publicity.
Do you want a free recruiting tool? You're a real estate professional. You have limited advertising/recruiting funds. You want to recruit more. You want to establish your credibility as an industry leader. One of the best strategies is to write articles that get published, and use those articles in all of your marketing strategies. Here are the steps to follow to write articles that are valuable and that get published every time. The best thing about this strategy: It's absolutely free!
The Process: Simple and Straightforward
Writing an article follows the same process composers use in writing a popular tune: It starts with the theme (A), continues with the middle, where you expand on the idea and example (B), and ends again with the theme. When I'm teaching my "Train the Trainer" course, we practice this simple structure when we create training programs.
The Eight Simple Steps to Get Started
Here are the simple steps I've used over the years to create articles that have gotten published hundreds of times in major real estate magazines and newsletters:
1. Decide on who your audience is, so you realize for whom you're writing
2. Decide on the challenge (s) they have that you want to address
3. Jot down all the ideas you have about the challenges and solutions
4. Narrow the topic so you can zero in specifically on what you want to write about.  The biggest mistake writers and teachers make is to choose too broad a topic for the time or word framework.  For example, it's difficult to write 500 words on how to create a team. You CAN write 500 words about why to create a team; or three strategic tips in creating a team.
5.  Choose one to three ideas to discuss.
6. Arrange the topics in the order you want to discuss them
7. To expand on the ideas, present the idea clearly and then give an example. One commonality I've found among editors is that they want examples with the idea. Otherwise, the reader doesn't really get the picture.
8. Close the article with the reiteration of your challenge and solution. Give your audience positive motivation to take action.