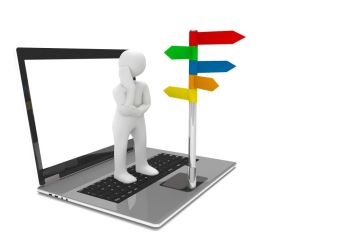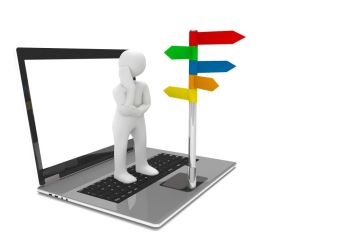 Do you feel you're in a virtual vacuum when you are presenting online? It's much more difficult to capture and keep your audience's attention when you're presenting virtually. But, there are easy and effective methods to do just that. Here's one that's little used, yet will work for you on several levels. 
Engage Them Even Before the Virtual Presentation
In almost all virtual presentations, all the attendee has to do is to log in before start time (we hope…) and listen in. No wonder the attendee doesn't feel very engaged! What if you had a vehicle to pique their curiosity before the event, and even engage them so they would be excited to be with you?
You can do this. Simply provide some pre-activity to engage your learner and prepare them for your presentation.  That way, you're enticing the learner, getting valuable information, and promising help if they attend your presentation.  Think of your pre-activity as a diving board. They're jumping on that board, getting more energetic as they complete the activity, ready to dive into your virtual experience.
An Example of a Pre-Activity
Recently, I did a webinar on Taking your Classroom Online. You can see it here.   As attendees registered, explained I was going to address their biggest concerns (always tell them the 'why'). I asked them to tell me their biggest challenge taking a course online.  I explained I would address their concerns during the webinar.  By the way, the majority said it was keeping the audience's attention.  During the webinar, I told the attendees the answers to their questions, and addressed several methods of keeping audience attention.  That was a very simple and quick activity, but it allowed me to make a promise and keep it. It also helped me verify that concern was paramount among my attendees. The next time I do the webinar, I'll do more promotion on answering that biggest concern (now that I know it is the biggest!).
Three Rules to Follow to Assure This Works
Don't call it pre-work. Does anyone love the word "work"? Instead, call it pre-activity or some other creative name you make you.
Always tell them why you want the information from them.
Tell them several times during the presentation how you're using the information and how it's helping them.  
Training Works So Much Better with Audience Preparation and Interactivity
Whether you're in a 'live' classroom or a virtual environment, engaging your audience prior to meeting them will elevate the level of learning and audience attention greatly. When you make your audience participants, we all learn better. Attendees also say they believe the training will be a higher level, because the instructor has worked to engage them in a creative way.
What have you used as a pre-activity virtually?