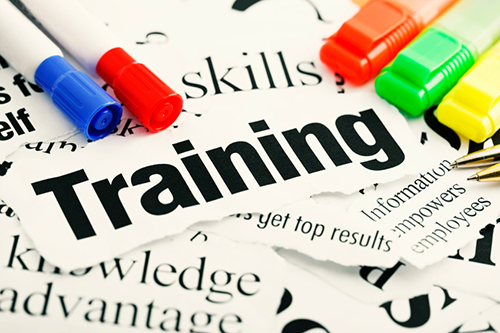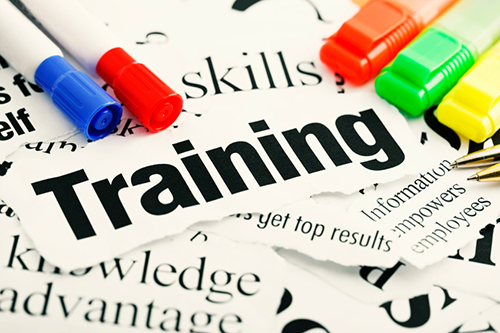 Trainers: Here are some pointers on setting up your room so you achieve the highest learning from your efforts. (excerpted from my upcoming Train the Trainer 2.0 distance learning course–all in new software; coming in November).
Note: At the end of this blog, grab my schematic of various room configurations. Decide which is best for your training purposes.
Many times I walk into a room and it's not set up right, even though I gave the meeting planner a schematic of exactly how I want the room arranged. I have to be there at least an hour before to get it set up right (and I highly recommend you always check out the room beforehand and get to the meeting room an hour before you speak).
The Magic of the Chevron
[ctt template="3″ link="sv50X" via="yes" ]The main mistake I see made all the time, is the classroom is not set up in a chevron.[/ctt]What do I mean by
chevron?
That means the chairs or desks are arranged in a V, with the point at the back of the room. The reason for the V is that the people at the outside corners of the room, or along the side of the room, can see the instructor. If the desks or chairs are arranged straight across the room, the students are not facing toward where you are in the middle.
What about Round Tables?
 Round tables are great if you're facilitating a lot and people are going to work together. But, round tables may work against you because they take up a lot of room. Let's say you've got 100 people in the room and they're at round tables. You've got a lot of space to cover. Also, if you're going to be switching deliveries often (that's how you teach, to avoid lecture) (and I hope you are), you may be asking people to switch tables frequently and that can be confusing. Be sure you match your room configuration with the kind of teaching that you're going to do.
Is the Room Big Enough?
Sometimes the room isn't big enough. When I'm doing this distance learning Train the Trainer class as a live class, (Instructor Development Workshop--coming up Oct. 3-4, 2019 in Bellevue, Wa), I need to have a room at least twice as big as one would need if I was just doing a lecture; because I'm dividing people up and they have to have room to roam. They have to have room to do exercises, And, on day two, students are going to actually do a presentation to their peers. I either have to have quite a large room where I can separate into groups of eight or nine people, or I have to have two or three rooms depending on how big the class is. Do you have some special considerations? Be sure to spell them out to your meeting planner prior to your presentation.
Communicate with Your Meeting Planner
Be sure to communicate with the meeting planner the room space you need. I have a 3-page schematic and description for my Instructor Development Workshop set-up so I don't have any surprises when I get to the room!
Grab the schematic on room configurations here.