Archive for online course creation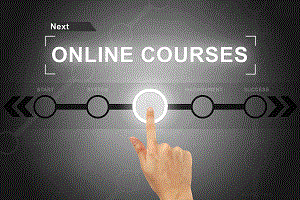 Do you do online training? If you're like most of us, the bulk of our training was done in the 'live' classroom. Not so today. And, the prediction is that we'll continue to do much more training online–forever.
Some Of Our Greatest Concerns When we Go Online
In the webinars I've been doing, I asked the audience for topics for me to address.
How to Solve the Problem
As instructors have found, you can't just turn on the camera and talk! So, how do you use various methods to engage your audience and increase learning? First, you must decide where and how you want participation. Then, you include those methods in your online course. Below, you'll see an invitation to join me for a Masterminds series where we'll 'translate' your classroom course to an effective online presentation or series.
Several Methods to Engage your Audience in Online Courses
Below, I'm inviting you to see my recorded webinar on how to take your class online. You'll see several methods to engage your audience, and I'll demonstrate several to you. Count the number of times I asked the audience to engage (you'll find 11 or 12 in an hour session!). 
Great Audience Engagement Tool: Use a Handout with Work to be Done
In the webinar I mentioned, I created a handout for each participant with questions for them to answer as they proceeded in the webinar. I addressed a topic, and then provided some 'time out' for participants to decide how they could use that idea in their own course. By the time they finished the webinar, they had filled out a page of ideas on how to 'translate' that 'live' course to an online platform. Use this handout as you go through the webinar to 'translate' your course as you go. You'll end the hour with several ideas ready to put to work as you re-create your course online.
Question: What work or handout could you provide to use as you introduced topics in your webinar? How could you involve students in completing the questions? What could you do with your course handout in subsequent series? How could you use it in forums or small groups to engage your students?
In my next few blogs, we'll investigate more ways to hold attendees' attention and increase learning.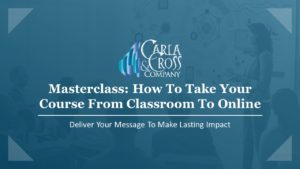 Want to watch the video of my webinar Masterclass: How to Take your Classroom Online?  Go to www.carlacross.com, and press the Webinars and More Button. You'll see the post with the video and the handouts available for you.
How I can help you go online with confidence: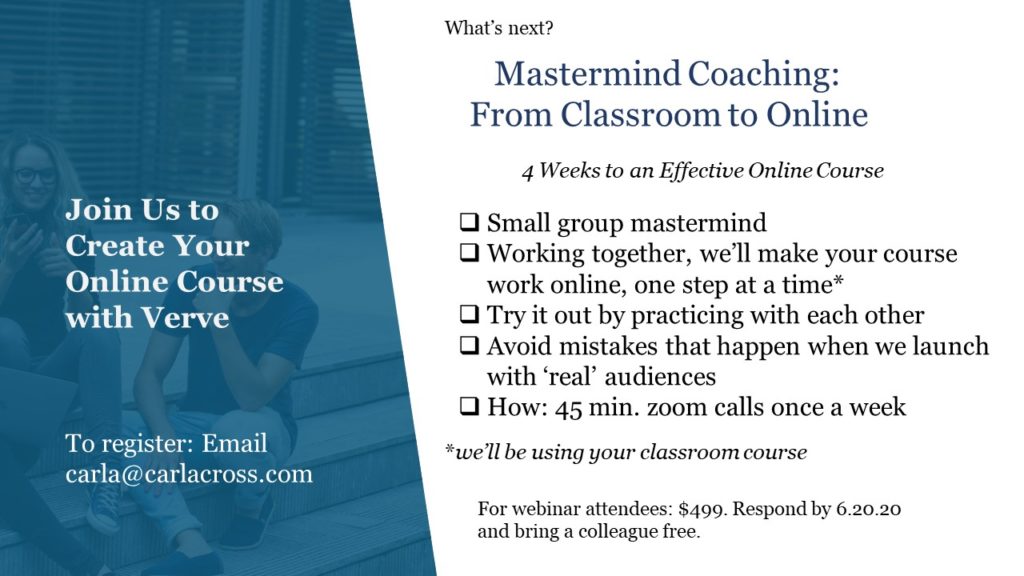 Join us and then launch your online course with confidence!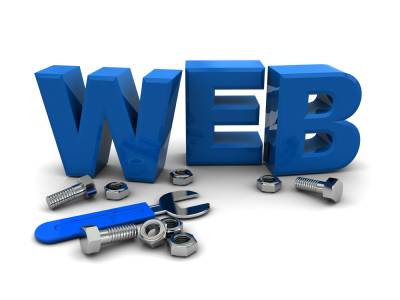 From classroom to online: Why can't we keep the audience's attention like we do in the classroom?
The situation: We real estate instructors are good talkers.  (as are most instructors in all fields). That's one of the reasons we love to teach. We love to impart our knowledge. Most of our teaching has been done 'live'. In a 'live' classroom, we can get away with talking (we call it 'lecturing') for the whole class–we think.
At least, we have a fighting chance at keeping our attendees' attention, because we're animated, funny, and compelling–and we tell great stories.  The students love us, because we have asked them to have no accountability for their own learning. In addition, they love to be entertained! (Well, at least that's true for some of us….)
Not many teaching methods are employed in the 'live' classroom.
Why don't we use more teaching methods? 
We're creatures of habit, and we have honed our skills in these two areas. We don't want to give that up to try some new methods.
We believe that talking to or with our attendees is the best way to teach. True, it's the best way to impart lots of information fast. However, studies show that students will not retain much of the information!
We just don't know how to teach in any other ways.
Sad truth: We may be too lazy or uninspired to expand our teaching methods.
The inadequacies really show up when we go online. In a week, I'm doing a webinar on how to take your classroom online. In the pre-webinar survey, I asked attendees their biggest concerns. About 70% of the concerns were
how to hold the audience's attention online.
No wonder. Because we've relied on instructor-focused training, we attempt to merely turn on the camera and talk as though our audience were with us in the classroom. We've found out that doesn't work to keep an audience's attention online.   
Adjustments We Must Make to Be Effective Online
First, before we re-create that course online, we must look at our classroom version of our course. Ask yourself:
Does the course organized to teach to measurable objectives (what will the student be able to do at the end?)–or, is it just organized by subject?
If it isn't organized to objectives, it will be very difficult to create meaningful attendee activities to get and keep their attention.
Is the class 'choreographed' with several teaching methods (we call these 'alternative delivery methods') that provide relief from lecture and discussion (like task force, case study, role play, and activity plan)?
If the class is taught only with lecture and discussion, the instructor will find it difficult to involve the online attendees in learning.
Does the class consist of fact-heavy information, delivered from the lectern? If so, how can we re-purpose all this information so it doesn't overwhelm the online course?
In the online course, some of the information must be 'pruned out'. What are some alternative methods of providing that information?
What accountability does the student have in the class for learning?
If  no accountability, it's more difficult to engage your audience.
Answering these questions will show us the adjustments that must be made in the class prior to creating the online version.
Want more information on instructor methods and course creation? See my online course Train the Trainer, which is accredited for 15 clock hours of Washington state continuing education credit. It fulfills the qualifications to teach clock hour courses in Washington state. 
More on Creating that Online Version of your Course and Involving your Attendees
In my next blog, we'll investigate the easiest ways to involve your audience online. This is especially helpful to those who rely on lecture and discussion. 
Free Webinar June 11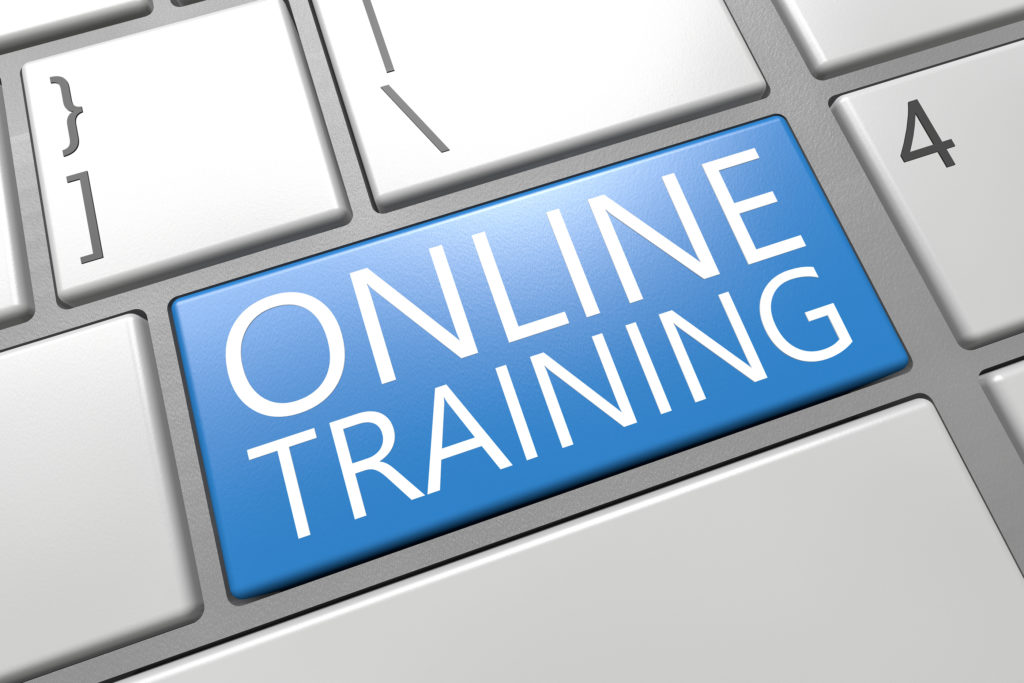 If you're facing challenges of translating your 'live' classroom to online, join us for Masterclass: How to Go from Classroom to Online.
When: June 11 (Thursday)
Time: 10-11 am PDT
Click here to register.
You'll learn how to create a great course structure, how to hold your audience's attention, how to add variety to your course, and tips to present your classroom course for a successful online event. This webinar is created especially for those trainers presenting to real estate professionals–and valuable for anyone who wants to 'translate' their classroom course to a professional online experience. I've added a worksheet for you so you can instantly 'translate' the webinar information to your own online course.
As a three-decade trainer of real estate trainers, I've learned the special presentation methods needed to keep and hold real estate professionals' attention. I'll show you how to include these in your online course structure.
Bonus for attending: A 2-page checklist to use to take your classroom course online with verve.)
Click here to register. (By the way, when you register, you'll get a survey to let me know what you want me to address, so the webinar will be most valuable to you.)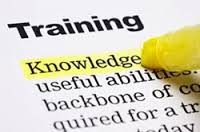 Going online with your training is not just a matter of turning on the camera and talking. There are a different set of skills needed. Some of the things that work for us in the classroom do us harm online! In the previous blog, I discussed one mistake. Here are two more.
Mistake #2; Dawdling through the Time Frame
In your live classroom, you create rapport by spending time getting to know your audience. You have latitude in the amount of time you spend at the beginning of the class in introducing yourself, doing the warm-ups, and getting the expectations of the attendees. You probably have three hours to deliver your live class. Not so, in the online environment.
Solution: When you're presenting online, you must move much faster through your preliminaries and get right to your topic.
Mistake #3: No Objectives for the Attendee
You know your subject. You could talk for hours! And, you're a good talker. Your 'live' audiences appreciate your expertise and seem to be pretty attentive in a classroom setting—even if you ramble a bit. But, peoples' attention spans shrink dramatically when the course goes online. Why? Because there doesn't seem to be a reason for the event….no 'what's in it for me'? 'What will I be able to do?'
Solution: Create at least one behavioral objective for your module (about 45 minutes). What do I mean by 'behavioral objective'? What the attendee will be able to do as a result of attending your online presentation. Answering that question will give you structure and will suggest the exercises and discussions you'll want to build into your online presentation.
There's a simple, yet very effective formula for structuring any presentation–online or classroom. I'll show you how to use that formula in my webinar coming up.
Your Online Course Can Be a Great Success
Avoiding these three mistakes will help you present in a much different venue from 'live'. Admittedly, I've just scratched the surface of translating that 'live' classroom experience to a virtual environment. Online course creation, along with online presentation, is an art and a skill. Get started today to keep sharing your valued messages with your world.
A FREE Online Webinar For Online Course Presenters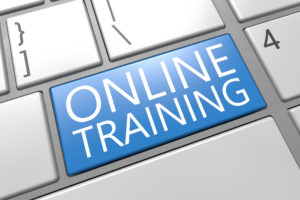 On May 14, at 10-11 AM PDT, I'll be presenting a webinar for those who train. Masterclass: How to Take Your Course from Classroom to Online.
You'll learn how to create a great course structure and present your classroom course for a successful online event. This webinar is created especially for those trainers presenting to real estate professionals.
As a three-decade trainer of real estate trainers, I've learned the special presentation methods needed to keep and hold real estate professionals' attention. I'll show you how to include these in your online course structure.
Click here to register