Archive for role play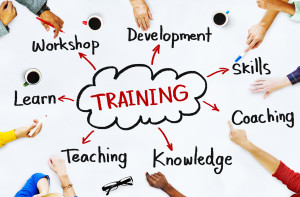 Recently, I was consulting to a training series. Here's how the trainer introduced making calls to clients:
"Okay. Get out your phones and make a call." Sure. The new agents are just going to jump right up and call someone and ask them for a lead. Not.
Demonstrate: The trainer should have demonstrated how to make a call to a particular market.
Provide script or process: The trainer should have provided a script or a process for agents to follow.
Role play: The trainer should have put agents in pairs (or 3s) and had them practice so they can 'hear' the words and grasp the process.
Debrief: The trainer should have de-brief the exercise.
Now, the students are confident they can successfully use a script or process and are ready to call 'for real'.
Principle: Never ask students to do something 'for real' until they've done it as 'leatherette' (role play).
Watch the video below to see how to successfully facilitate a role play.

How have you been preparing your students for 'real life'? Are you skipping some steps?
See my 2 instructor development and train the trainer (distance) workshops at Cross Institute.