Archive for educating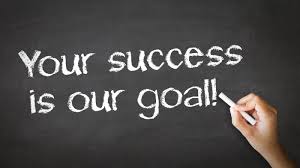 If you teach: Do you know how you did?
If you rely on people's comments after the event, good for you. But, what if you knew the good, the bad, and the ugly–so you could keep all the great things and improve on everything else? That's what a survey can do for you.
At the end of this blog, grab one of my surveys. Click here.
Surveys Should Throw Some of the Accountability to the Student.
I'm a member of National Speakers Association and they are great proponents of surveys. Surveys can do many things for you. Of course, they tell you how you did from the student perspective. But, more than that, a good survey should throw some of the accountability to the student. What was the learning they accomplished? How would they apply it?
We do surveys in our coaching company, both in the middle of the program and at the end of the program. We ask, "What did you learn? What did you apply? Was there any reason why you couldn't finish the work?" Build some accountability for student learning into your surveys.
You'll Get Nice Comments for Promoting your Course, Too!
In my speaking survey, I ask attendees if I can use their comments as testimonial. Most of time they very nicely say yes. Testimonials are very, very important to put in your marketing. After all, we believe what others say about us, not what we say about ourselves! Yes, I'm even starting to do video testimonials. (much better than just written ones!)
Here it is: Grab one of my surveys. Click here.