Archive for clock hours in Washington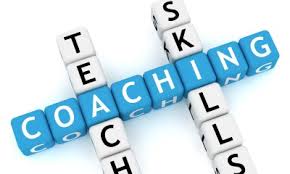 Top tips for trainers: Use the Case Study.
This month, I'm focused on helping trainers refine their skills. So, I'll be sharing some short videos I've made to explain various types of teaching techniques.
Is lecture your favorite method of teaching? Maybe you think it's your only way! Wrong!!!! In fact, relying on lecture and 'wimpy' discussion makes you lose control of your audience–and bore them to tears. Instead, use what we trainers term 'alternative delivery methods'–teaching alternatives to lecture. Your students will learn much more, will be more participative–and love you to death!
Watch this video on 'case study'–one of the teaching techniques almost every instructor can put into almost every class.
Want more teaching skills? Join me for one of my instructor workshops. They have 15 clock hours and fulfill the qualifications to become an instructor in Washington state for clock hour courses. The next one 'live' is coming up Oct. 3-4 in Bellevue. See more here.
Or, if you want to get certified to teach clock hour courses and learn great new teaching skills 'on your own time', check out my distance learning version of the course, Train the Trainer.
Have you already taken instructor courses? If so, you'll love my advanced course, Beyond the Basics: Training Techniques to Make that Course Come Alive. We use your course and put exciting, innovative teaching methods into it so you gain confidence AND the skills to energize your courses. I'm teaching this course 'live' Oct. 23-24 in Bellevue (7.5 clock hours, too).
You can always see all my courses, the calendar, and resources at www.crossinstitute.com.