Archive for business plan coach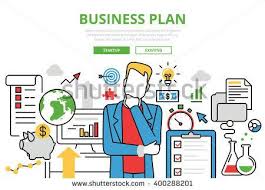 You as business planning coach: How do you stack up?
This month, I'm focusing on business planning. I want every professional to have a great plan for next year. Look for checklists, processes, and systems, too, ready to use.
You've decided to coach your agents in creating great business plans. but, if you've never coached an agent in business planning, it can be quite daunting. So, what do you look for? In this blog, I'll show you how to use this statistic:
listings taken to listings sold in normal market time.
to coach them to a better year next year. You would think agents know this statistic, but very few do. It is so important, because it
Determines whether the agent makes enough money per listing or not
Determines whether the agent builds a positive reputation or a poor one
Reflects the agent's value-proposition strategy
Reflects on the office's productivity and profitability
For example: George Smith, a 10-year seasoned agent, has demonstrated a consistent listing strategy. George's success ratio is 40%. That is, he sells 40% of his listings in normal market time. What does that say about George's values proposition strategy? How is George using his listings? Is that the culture you want perpetuated in your office?
A Different Example
Sally Overton has a different value proposition strategy. She has a 90% success ratio in listings taken to listings sold in normal market time. Obviously, she is building her referral system with her raving fans. She is making herself more money in less time. She is drastically reducing the number of complaints (and attacks on her self-esteem, too). She is a role model for best practices in her real estate office. Is that practice more in line with your culture?
Your opportunity: As George's business planning consultant, you'll be testing George to see if he wants to change his strategy (some agents love being a 'bait and switch' artist too much to change). You'll have the opportunity to help Sally leverage her awesome conversion rates to obtain even more raving fans. (Nothing succeeds like success).
Do you know your 'conversion numbers' in listings taken to listings sold for your company? When you make your own plan, be sure to do a thorough review, and find this number. A high number means you'll be able to recruit better, get better retention, have better team spirit, and your agents can build on that reputation. A low number means you have a lot to work on!
Click here for a list of common agent business planning mistakes to help you as you coach agents through the planning process.
Excerpted from my agent business planning system, Beyond the Basics of Business Planning.
Watch my Complimentary Business Planning Webinar Recording
It's on my website now, along with the handouts, at www.carlacross.com/webinars and more (the button).

Comprehensive Online Business Planning Program for Managers
Do you find it difficult to get your agents to plan? Do you put off doing your office plan? Here's your solution. This all-new program does several things for you:
2 webinars teach your agents how to plan using Carla's strategic planning system
14 planning documents are included to guide your agents right through the planning process
3 webinars for you:
1. How to Create a Great Office Plan
Included: 22 office planning documents to make it easy for you to stay on track and create a great plan
2. How to Convince your Agents to Plan
3. How to Integrate your Office and Agents' Plans
Check out Beyond the Basics of Business Planning: A planning system exclusively for real estate managers.