From Classroom to Online: How to Keep Your Attendees' Attention
By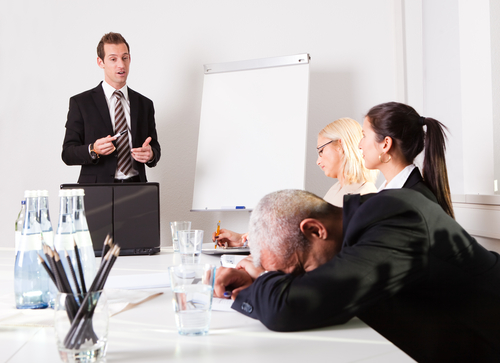 How do you keep your audience's attention when you go from classroom to online? That was the biggest concern my audience expressed in the survey prior to my webinar, Masterclass: How to Go from Classroom to Online. (See below for information. I'm doing the webinar again June 11, with special emphasize on how to keep the audience's attention). 
The Problem We've Unwittingly Created in our Classroom Teaching
When we're teaching 'live', we tend to use two 'delivery methods'. ('Delivery methods are the methods we use to teach). We rely on
lecture
discussion
In other words, we're speaking to the whole audience the whole time. It works, to some extent, when we're 'live', because we are good talkers. We get lots of reaction and input from our audience (especially certain audiences, like real estate pros). It's easy for us. We don't have to get skilled in any other delivery methods (like task force, role play, activity plan). 
Question: How much of the time do you lecture or hold discussions (so you're talking to or with your whole group) when you're teaching 'live'?
Caveat:
Why the Challenge?
Most of us use lots of lecture and discussion in the classroom. How are you going to use discussion (the only method many instructors use 'live') when you go online?
Most of the time, your audience online is muted. You can't just ask a question and hope to get an answer. And, if you unmute the whole audience, you may have a fruit basket upset, if you have a large audience. 
What to Use Online if You've Relied on Lecture and Discussion
Think back through a 'live' course you taught recently. Think of a question you asked during a discussion. How could you get your audience's attention and interest online with that question? Substitute that question with a poll.
Use a Poll
Polls are a great way to gather information about your audience and use that information as a 'bridge' from one section of your course to another. It's also a good way to capture an audience's attention toward the beginning of the online session. (See my webinar for tips on constructing that webinar, too).  
Where to place your poll:
Think of a section of your course where you could gather information. For example, when I'm doing the webinar I've mentioned here, I ask attendees the amount of time they can concentrate online. Then, I use those poll results to  start the section on 'how to hold attendees' attention online'.
Question: Where could you place a poll?
In my next blog, we'll investigate more methods to get and keep your audience's attention when you go from classroom to online.
What's your challenge in taking your classroom to online? Let me know and I'll give you some tips.
Masterclass: How to Go from Classroom to Online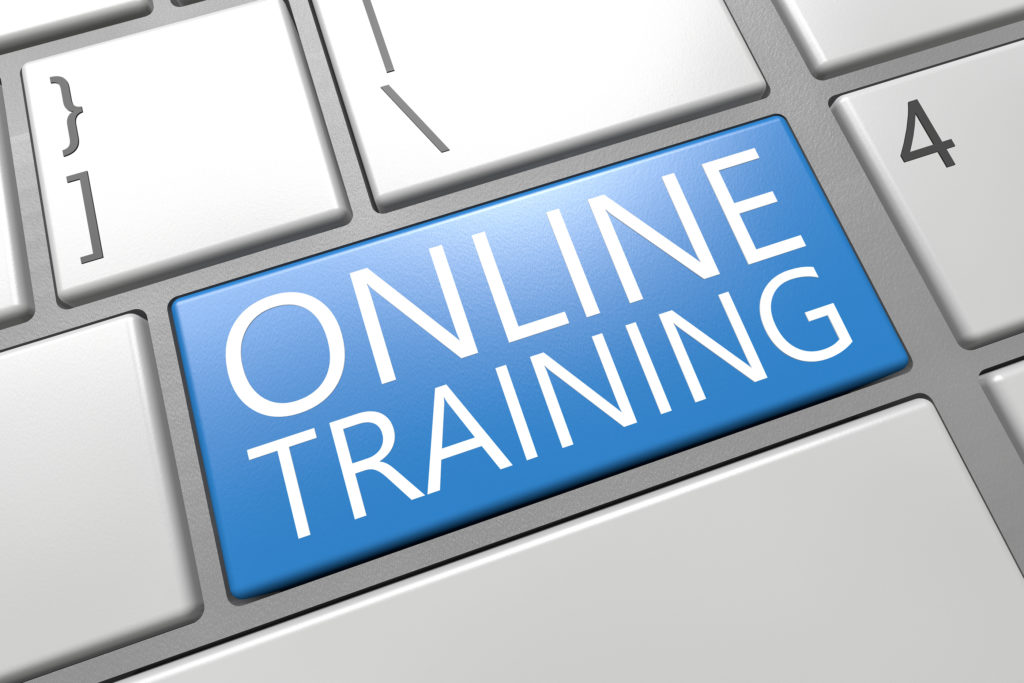 If you're facing challenges of translating your 'live' classroom to online, join us for Masterclass: How to Go from Classroom to Online.
When: June 11 (Thursday)
Time: 10-11 am PDT
Click here to register.
You'll learn how to create a great course structure, how to hold your audience's attention, how to add variety to your course, and tips to present your classroom course for a successful online event. This webinar is created especially for those trainers presenting to real estate professionals–and valuable for anyone who wants to 'translate' their classroom course to a professional online experience.
As a three-decade trainer of real estate trainers, I've learned the special presentation methods needed to keep and hold real estate professionals' attention. I'll show you how to include these in your online course structure.
Bonus for attending: A 2-page checklist to use to take your classroom course online with verve.)
Click here to register. (By the way, when you register, you'll get a survey to let me know what you want me to address, so the webinar will be most valuable to you.)