Archive for hold audience attention online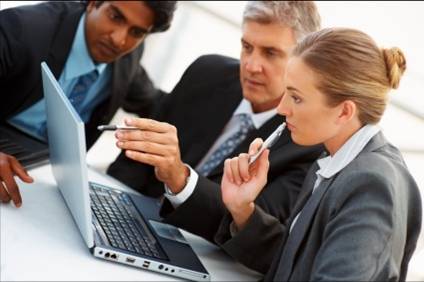 You're teaching virtually now. But, 90%+ of real estate instructors have told me they had taught only in the classroom prior to the pandemic.  For most real estate instructors, teaching virtually is a new challenge.
Admittedly, you can't just transfer what you do in the classroom to online. Instead, translate some of the effective teaching strategies from your classroom to a virtual format.
You Don't Have to Do All the Work
How 'passive' is your virtual classroom or presentation? Are you doing all the work? Are your attendees merely listening? Take what works in that classroom and use it in a bit different format online.
When you're teaching 'live': Do you have your attendees doing some work, either during or after your course? If so, it will be easy for you to 'translate' that to your online platform. 
Use a Handout with Work to be Done
Recently, I demonstrated this teaching method in a webinar for those who want to take their classrooms online. I created a handout for each participant to use during the webinar. There were questions for them to answer as they proceeded in the webinar. As I addressed a topic, I provided some 'time out' for participants to decide how they could use that idea in their own course. By the time they finished the webinar, they had filled out a page of ideas on how to 'translate' that 'live' course to an online platform. See that handout with the masterclass video mentioned below.
Question: What work or handout could you provide to use as you introduced topics in your webinar? How could you involve students in completing the questions? How could you follow up with that handout?
Idea: You could use breakout rooms during your presentation to have your attendees share the ideas they were gaining from your presentation. This helps them translate your ideas to their situations and gives them support and motivation to get creative. 
Caveat: Do not hand out your Power Point presentation. First, that's not an outline. (I hope you haven't done that live!). Second, you're giving away your whole virtual training before you even start. Why should they attend and pay attention?
Result of using a handout: Your attendees have takeaway value from you. They have adopted your ideas to solving their challenges. And, they have your contact information so they will remember you–and you can get more teaching opportunities or business.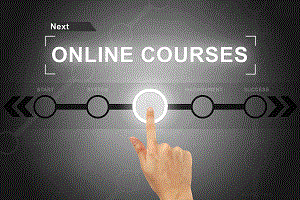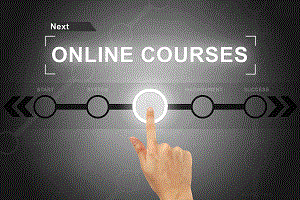 Presenting online? Here's a great way to keep audience attention. 
Do you present or teach courses? You probably have done most of your teaching 'live'–in the classroom. Though sometimes it's hard to keep your attendees' attention in the classroom, it's much harder when you're online. 
Going from 'Live' to Online
Recently, I did a webinar on how to take your classroom online. In the pre-webinar survey, I asked attendees their biggest concerns. About 70% of the concerns were
how to hold the audience's attention online.
No wonder.
One Great Method to Re-Focus Your Audience's Attention
Think back through a 'live' course you taught recently. Remember a question you asked to launch a discussion? How could you get your audience's attention and interest online with that question? Use the question as a poll.
How to Insert a Poll
Polls are a great way to gather information about your audience and use that information as a 'bridge' from one section of your course to another. It's also a good way to capture an audience's attention toward the beginning of the online session. 
Where to place your poll:
At the beginning. You can start your course with a poll that will let you and your audience know important facts or opinions about your subject.
As a bridge between sections of your course. Think of a section of your course where you could gather information. For example, when I'm doing the webinar I've mentioned here, I ask attendees the amount of time they can concentrate online. Then, I use those poll results to start the section on 'how to hold attendees' attention online'.
Important: Be sure to relate the poll results to the topic you're exploring.
How Many Polls?
In a 45-minute webinar, you'll want to use 3-5 polls. Don't overuse polls, however. They are becoming so popular that they're in danger of being used too often. When that happens, people won't respond.
Tip when using a poll: Write the poll question on a slide, so attendees can see the poll question before it comes up in the webinar. Or, if you aren't using a 'poll' feature, you can write the poll in the chat box, and have your attendees answer in the chat box. Caveat: You can get overwhelmed with answers if you have lots of attendees!!!! 
Other Attendee-Involving Strategies
You'll also want to use other attendee-involving strategies like
Questions
Chat
Games
Small groups
Activity plan
Translating your Classroom to Online Success Takes Some Work
By answering my questions above concerning your course, you can prepare that course for online 'translation'. You'll gain audience participation, audience accountability, and great feedback on your course.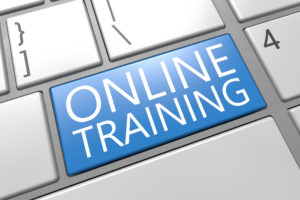 Is Your Online Course as Spectacular as You can Make It?
If you've sat through those boring online presentations, you know there's lots of work we instructors need to do to improve our game online. I'm creating Mastermind groups to tackle this question. We'll work in small groups to translate your 'live' classroom course to a dynamic, vibrant, effective online format. Email me at carla@carlacross.com or call me for more information: 425-392-6914. I'll help you slay the dragon and become a master at online presentations!