Turning the Tables: What Should Agents Do for You and Your Company?
By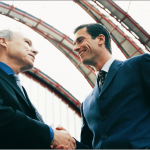 Let's turn the tables. What should agents do for you and your company? I'm just finishing my new book, What They Don't Teach You in Pre-License School (out in about a month). I wanted prospective and new agents to know they also have an obligation to their companies (is this a new thought?!). I included the ten things below in my book.
When agents interview, they understandably want to know what the company is going to do for them.  We managers spend a lot of time creating what we feel are value-added services, and explaining these services.  In reverse, Do you tell them what your company expects from them? Do you have a 'mutual expectations' talk?
Sobering thought: If  the company doesn't expect anything from the agent, how much effort will the company put out to see the agent is successful?
The Ten Things
From working as an agent for 8 years, and managing agents for almost two decades, I've drawn some conclusions about the 'turnabout's fair play' that I believe agents owe managers. I've also listed these in Up and Running in 30 Days, to give agents a 'heads up'. I believe if managers are willing to give 100% support through training and coaching each agent to success, agents need to give it their best, too. Here are agents' ten commandments:
Do the work. You know what it is!
Don't argue.
Don't make excuses for not doing your start-up plan.
Don't tell the manager you've been in the business two weeks and you have a better way.
Do thank your manager frequently.
Do tell other agents that you appreciate your manager's efforts.
Do tell other new agents you meet in other companies that you have a great manager.
Don't bug other people in the office to find another answer because you didn't like your manager's answer.
Don't change the Up and Running plan because you "don't like it". (You just don't like lead generating, do you?)
10. Don't miss a coaching appointment!
I'd love to hear what you think of my 'ten commandments.' Are there others you think are important? Before you hire an agent, get agreement on what you will do for the agent–and what that agent will do for you!
Getting agreement on what we both expect before deciding to work together is key to a happy partnership. The only surprises I want agents to have after they start are good ones!
Up and Running in Real Estate Starts Your Agent Right to an Exceptional Career
Congratulations to the 3 winners of the scholarships for my new UP and Running in Real Estate program:
Jeffery Doescher of Apollo Realty in Cocoa Beach, Florida
Stacy Coppola of Coldwell Banker in Castro Valley, California
Bessie Selfridge of Coldwell Banker in Port St Lucie, FL
You can bet they are going to get the secrets of becoming a top producer–and get into action with the most proven business start-up plan in the business!
Do you have newer agents who you know should succeed? Please do them a favor and have they enroll in Up and Running in Real Estate. All the training, coaching, and supporting documents are online, so agents can go at their own speed and go back as many times as they want. How this program is different: It is foundationed with a business start-up plan, so agents learn how to self-manage a successful business, not just do activities. And, there's nothing else to buy–no extra cards that stay in their trunks! (And, there's a coaching component for you to support your agent every step of the way!).
Check it out and see how you can help your agents can reach their potential–and beyond!