Trainers: Is Your Training Really a 'Hot Mess'?
By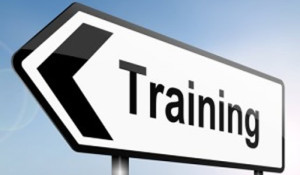 Trainers: Is your training really a 'hot mess'?
This month, we're focusing on training. Why? Because you can recruit your heart out, but, if you're not developing each agent to his/her potential, you're not retaining! (and you have a revolving door……)
Doing Everything Wrong? Or Right?
"Oh, no. I've been doing EVERYTHING wrong!" That's what one of my attendees groaned after I explained the training calendar evaluation tool I created to help trainers assess their training programs. Too often, I see training programs thrown together from various cobbled (and ripped off….) sources. Sure. You can do that and call it your training program. But, it makes for a disjointed, shattered 'picture' of your company and culture. And, it doesn't work to get what you want—more production and profits.
Here, I want to share an analysis tool I created that will help you see the good and challenging parts of your training program and tune it up to really make a difference in your company.
Do You Really Have a Training Program?
When asked this question in a National Association of Realtors' survey, the majority of the brokers said they did have a training program. But, what does that mean? What does it encompass? How would I know you had a real program? Here are the three questions to ask yourself to see if you really have any type of cohesive, coherent training program focused on the results you want:
1. Is your training program a part of your business plan?
2. Have you created a training calendar so you know what you're doing and when you're doing it?
3. Could I look at your calendar and see exactly why you had scheduled those events—and that they had cohesiveness to your 'big picture'?
Evaluate your Training Program Now
The training calendar evaluation tool I mentioned above is invaluable to see how effective your training program really is—and to target the changes you want to make so you're training with purpose.
At the end of this blog, I'll share it with you. First, let's walk through it.
What Kind of Training Are You Offering?
Look at your training calendar. If you don't have one, simply take a 3-month calendar and write in the training you're providing.
What's the ratio of business-producing vs. business supporting training modules? When I see some training calendars, I can see why their training is not increasing productivity. All their modules are concerned with business supporting subjects (technical knowledge): home inspections, the law of agency, websites, social media, etc. That's all nice, but what does it directly do with creating productivity? Here's the path to a sale:
Lead generation
Interviews/qualifying buyers and sellers
Listing homes/showing homes
Selling a home/listing sells        $$$$$$$$$$$$$$$$$$$$$$$$$
If you want to increase productivity and profits, your training calendar needs to reflect your training in these business-producing areas.
What are you training to that will make a real difference in your productivity and profits next year? Put that in your business plan.
What Does Your Profit and Loss Statement Tell You to Train To?
Take a look at your P and L. What's your ratio of listings sold to sales? Do you like that ratio? Would you like it to be different? Do you want more sold listings? If so, start training to that. When I took over a failing office, I saw the ratio of listings taken to listings sold was a miserable 30%! So, I started action-focused training on the whole listing process. I had them role-playing their hearts out. I did a listing presentation play-offs  In short, I trained them specifically to change that ratio for the better. By the end of three years, our 'conversion' ratios were 85%–the highest in the area.
What is your training accomplishing? What do you need it to accomplish? Want can you measure?
Who Are You Training?
We segment our markets when we design our marketing plans. We need to segment our 'market' for our training plan, too. In this case, our 'market' is our agents. When I ask seasoned agents about whether there is a training program in their company, they say 'yes'. It's for the new agent. What? Are those seasoned agents in the office chopped liver?
Click here to grab the training calendar evaluator.
Tell me: How would you rate your training, on a scale of 1-10, 10 being fantastic? What can you do to improve it?
Tip: See my resources on training and writing courses at www.carlacross.com.