The Most Commonly Left-Out Part of a Business Plan: Purpose
By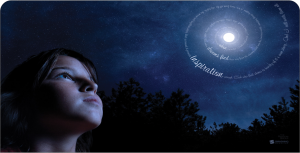 For a vast majority of real estate professionals, 'business plan' means writing down your goals. That's just a small part of a full business plan. One of the most commonly left-out parts of a business plan is 'purpose' or 'mission'. Do your agents know their purpose? Why are they doing what they are doing? During November and December, I'm blogging about business plans. Why not review all these blogs (including my blog for agents, Up and Running in 30 Days, and get inspired to help your agents grab great plans for 2016.
Do your agents have mission statements as part of their business plans? Why is having a mission important? How should it guide agents? You've heard the talks about finding your passion. But, you see your agents being over-whelmed in their careers. It's just too much to think big when they're  just trying to find that house or convince a buyer to work with them!
The Importance of Your Mission
This time of year, we're encouraging everyone to create their business plans. One of the first things you'll do in creating your own business plan is to define your mission. Why? Because, otherwise, you don't know whether or not the actions you decide to take will fulfill your mission. This is also true of your agents.
Tackling and Bringing Down your Time Management Challenges
If agents have been in the sales business a little while, they've already discovered that their biggest challenge is time management.  How can they get done in a business day everything that needs getting done? That's where your mission comes in. Creating your mission helps you prioritize all the things you're supposed to do. It helps you decide what not to do. Most important, it helps you figure out
how to put YOU into your management and sales business successfully
Grab the Most Popular Planning Resources Exclusively for Real Estate Pros
Tired of dragging your agents kicking and screaming to a business plan? Take advantage of Carla Cross's 2 decades of expertise. Carla teaches your agents how to plan AND you get all the planning pages. Piece of cake–and you'll be more profitable in 2016! Check out Beyond the Basics of Business Planning here.