So You Think You Can't Fire Joe–Here's Why You Have To!
By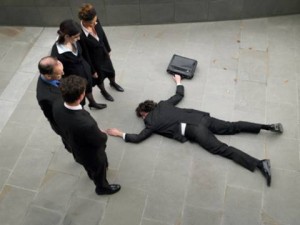 This month, I'm featuring the lifeblood of a real estate office–hiring AND firing.
No one wants to talk about it, but, the passive-aggressive method of just letting them die isn't leadership–it's cowardice! Instead, we need to develop a fair method of letting those go who need to go.
Everyone has a Joe (or Josephine) in their offices. Joe has been an agent for six years. He's the guy who makes coffee every morning. He's the guy who takes people's open houses (although he never picks up a customer). He's even the guy who steps in when someone in the office can't make their floor time (but he has never converted an inquiry to a client…). He's also the guy who doesn't sell a stick of real estate. Woops. I misspoke. He did sell one home once. It was during the 'on fire' market. Joe was on floor time. He got a walk in: A buyer who found the home himself, had cash, and was willing to write it up at Joe's convenience. (After closing, Joe didn't follow up with the client again. After all, the sale is over, isn't it?)
What's the matter with just keeping Joe?

Nothing, if you don't care about your bottom line. Brokers tell me that a poor hire or a non-productive agent costs them nothing. Unfortunately, that's far from the case. In this article, we'll just beat up poor Joe. In the next article, we'll address the new agent – poor hire.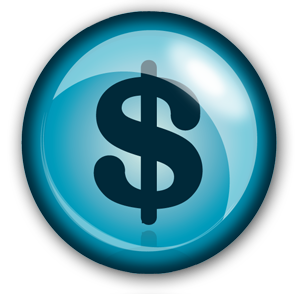 Here's How Joe Costs You $$$$$–Lots of $$$$$$

If you read nothing else in this article, please read this line:
Joe is a walking billboard for failure-an effective marketing strategy that communicates your office's failure to make him successful, and your failure to making him successful.
Joe's "billboard" publicizes the outcomes from your recruiting, training, and coaching. Here they are.
Recruiting. You find it hard to recruit. See, likes attract. People see that Joe (or lots of Joes) are in your office. Agents do search the MLS to find out what the sales statistics are in offices. (Why would they go to an office that has low production?) Maybe you're like me, taking over a real estate office where it was known in the area, literally, as "the place you went if you didn't want to work." Boy, what a great recruiting endorsement!  If so, you know that it's a terrific uphill battle to recruit good people into a bad office. (Hint: You must get rid of the bad people first, then build on a new foundation. You can't fool those agents!).
Training. You're finding it hard to get agents to attend your training classes. Why? Because Joe attends every one of them-and then doesn't take any action. So, your class endorsement is actually "those classes don't do any good."
Coaching. People say they want help, but they won't go into a coaching relationship with you. Why? Because Joe tells them it won't do any good. After all, he's been in your office for five years, and being with you certainly hasn't done him any good. (Joe also rains on the newer agents' parades, by convincing them that no lead generating method you endorse is worth their time. After all, the one home Joe sold was a walk-in.)
Joe's Making Your Success an Uphill Battle
You've tried to help Joe. You've decided you can't help him. You're working harder and longer. Yet, your office culture and productivity just don't seem to improve. Ask yourself:
What percent of "Joe's" do you have in your office right now?
Carla's rule: If you have over 10% seasoned non-producers, you aren't leading. They are.
In my next blog, I'll show you a different way of evaluating your agents. It will give you a method you can trust to figure out who to keep and who to put the 'happy trails' record on for…..
Are you Unsure of Who to Hire and Who to Fire?
Why not see if Leadership Mastery Coaching can help you gain the skills and judgments to make great personnel decisions? This is a unique, one-on-one coaching program expressly for real estate leadership. Sign up for a complimentary consultation today. Make 2016 the year you break through your ceiling of achievement!