Here's How to Figure Out Who to Keep–or Not
By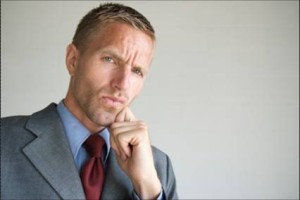 This month, I'm featuring the lifeblood of real estate management–hiring and firing. Yes, firing!
Do you have a foolproof way to figure out who to keep and who to cut loose? In this blog, I'll show you.
Who adds value to your environment? Hiring and firing is not a 'black or white' issue. There are many shades of gray. I know. I managed almost two decades. We become friends with our agents. They rely on us. We rely on them. In some cases, we become almost moms and dads to them. It becomes a very dependent environment. No one wants to disrupt it. However, you are running a business–not a social welfare state.
Use This Analytical Tool to Evaluate Your Agents
Let's recognize that not all the value, or, to some of us, even half the value of our agents is in their ability to close sales. In other words, your top producer may not be your most desired agent. There are other valued assets they bring to the table, like:
Uphold the culture
Provide mentoring
Create stability in the office
Team player
Longevity and consistency
What are yours? Write them down.  (Use 4-6 values).
Assign a Relative Weight
Now, give each one of these values a possible rating of 0 to 4 (4 being highest). Finally, evaluate each of your agents with each of your important values.  For example, let's say you are evaluating your top producer. In the production value, that producer would get a "4". But, let's say that top producer isn't much of a team player, and you've evaluated her as a "1". When you're through evaluating that agent, add all the numbers to get a cumulative number.
Click here to see an example of an evaluative table.
What's Your Agent's Real Value to Your Office?
Now, you have evaluated each agent on all the values you feel are important to the success of your company. To see how they stack up, make a list of them, starting with the agent who scored the highest cumulative number. This evaluation process will give you a very different picture of who your best producers are-and who your worst office associates are.
Bottom-Line Questions to Ask Yourself
I know it's very difficult to terminate people. In fact, one manager asked me to advise him on how to do a  'graceful termination.' Really, behind termination anxiety lurks these questions. They need to be answered for you, as leader, to take the actions that your good agents are expecting from you:
Can an agent be a noteworthy negative to your reaching your goals?
Can an agent actually provide substantial energy against your culture?
What's Joe's value to you?
Can this value be quantified in a business sense?
What are you getting personally out of keeping Joe?
What are your next actions?
Why are you avoiding what you need to do?
Don't you deserve more than Joe is giving you?
How does Joe feel now? Does Joe deserve an environment where he can win?

What do you use to evaluate your agents? How is it working for you?
Get Some Help in Creating a Better 2016
Why not get some support and guidance in setting up your 2016 business plan? Do you have a recruiting plan? A career development plan? A training plan? Standards? If not, you're still managing by the seat of your pants. Schedule a complimentary consultation to see if Leadership Mastery coaching would benefit you. In January: $1000+ bonuses in training, coaching, and recruiting programs, too. See more here.