Do You Have your Recruiting Plan Done? Tips Here.
By
Do you have your recruiting plan done? This month, I'm featuring recruiting. Why? Because it's the life blood of real estate success. Unfortunately, too many managers, though, don't honor it as such.
In a few days, I'm a guest for David Knox's series of First Mondays webinars for leadership. My topic will be 4 strategies for successful recruiting in 2017. I'll post the video on my website, Carla Cross, after next Monday.
Okay. Let's get real. Do you actually have a recruiting plan? If not, how do you know what to do each day to find great agents who would love to work with you?
First, what in the heck is a recruiting plan?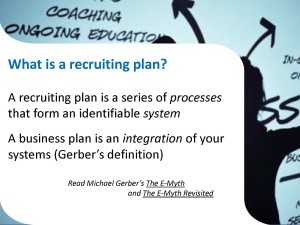 Isn't that a great way to look at recruiting plans? They provide you a process and a system to recruit.
So, to have a recruiting plan that integrates into your overall process, you need a business plan. Now, you have the integration of all your systems.
So, what should be in a recruiting plan?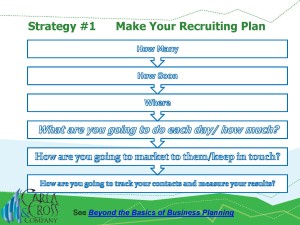 Do you have a schematic that helps you put all these variables into context? If not, you can find a planner in Beyond the Basics of Business Planning. my comprehensive online business planning site for agents and leadership.
In my next posts, I'll give you more tips on how to make your recruiting really pay off for 2017. But, first, get that plan done!