Archive for training calendar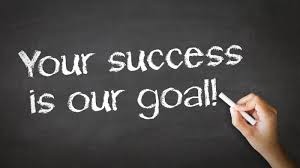 Here's how to fill your classroom with enthusiastic attendees.
This month, we're focusing on training. Why? Because it should be a huge part of your value proposition. After all, you can't just recruit them–can you? You need also to have a complete development system. Coaching and training ARE your development system.
Having trouble getting them to training? Authored by one of our Senior Career Coaches, Jodi Sipes, M. A., this second article of our series shows you how to market your training to attract your agents and get them excited as students! Jodi's advanced education in adult learning, plus her years of experience creating and implementing exceptional training for new agents, gives her a unique perspective. Here are invaluable tips as you take action to control your income in these shifting markets. You'll make your training an awesome recruiting tool, while making it effortless to implement training week after week.
Don't be Dull! Set up Themes to Pique the Curiosity and Up the Attendance
Don't just list the topics you are going to present. Create themes. For example: Listing month! New Year Planning! Spotlight on Buyers! Now that you have the over view of training and components put together, make sure that they compliment and support each other. For instance, when you are coaching new agents with the Up and Running in Real Estate program, you should have supplementary training/practice days in your office. This is also a great place for experienced agents to grow as trainers—plus, their time will be saved, as they will teach everyone at once, instead of having a bunch of new agents knocking on their door with questions all the time.
Get Creative! Give it a Provocative Title
We see lots of training calendars in our training consulting. Most of them are dull as old brick! Don't just list the topic. Instead, get creative. Make the topic interesting, even provocative. Put a new 'spin' on the topic. For ideas, read the names of programs given at your state and national conventions. Some of the topic names are really creative!
Give it a Double Punch for Double Learning
Don't just teach the curriculum. Find ways to expand that subject from all the angles. For example: When you have a new agent training section on listing presentations you should have a top Realtor from your office give a demonstration on an effective listing presentation or an effective CMA. When you work with Buyer's presentations, have a lender come explain the issues and requirements Buyer's face. Lead follow up and business planning create a good time for software vendors to show their programs. Marketing sections offer an opportunity for affiliates to show how they can support agents, and for vendors to show how their products can support agents. These supplementary classes are great for all agents of all levels.
Alternate Formal with Casual for the Unexpected
It's also great to incorporate casual (brown-bag lunch—agent "Rap" session) support groups to encourage agents to share their ideas and frustrations. This creates a "teamwork" feel to your office, and helps agents through current challenges. When the manager shows up at these for the first part, agents can get their questions answered in a format that answers these for many agents—saving the manager time!
One of your Biggest Problems Solved: Getting them to Attend Enthusiastically
Here are 3 surefire ways to get your agents to attend—and get recruits to attend, too!
1) Leverage Affiliates
Title representatives, mortgage brokers, escrow companies, home inspectors, and others can support your training calendar by adding lunches and other incentives to improve attendance. The best benefit is that this is a win for everyone, and forges bonds between agents and affiliates. The benefit for the affiliate: they get in front of your agents and get to know them—building trust. The benefit for the agents: they get hands-on training from people who are "out there doing it now," and they get to know a variety of affiliates so they can decide if they would like to do business with them.
2) Create Positive Expectations for their Accomplishments
For new agents, create a booklet that details all the classes you expect them to attend in their first year. You can use this to set mutual expectations at the time of hiring. Check off each class as they complete it, and celebrate their growth! Everyone should celebrate when they get their first listings and sales, too. The booklet helps them keep it all straight, and is a tool for you to keep track of their progress, as well.
3) Be Lavish in your Recognition/Improved Performance
Have drawings or special prizes and recognition at meetings for the agents who grow to a new level through the office training. Use their testimonials when you market the classes to your agents. When an agent admires the performance of another, they will want to model what they do.
Remember that putting together world-class training is a process, and will not be all you want it to be right away. It takes planning, support from your agents and affiliates, and time to catch on and develop. You can grow and improve each year!
We are here to support your agent development systems. Talk to us about coaching you in developing world class training. You'll go further faster, and have time to do all the other management duties you know you should be doing!
Are You Recruiting Winners–or Bodies?
Let us help you create a recruiting plan that works. Then, we'll help you career complete Career Development Systems for both new and seasoned agents. Now, you have systems. You can expand. you can relax a little. Why not check out Leadership Mastery Coaching with a complimentary consultation?
Why don't you have a training calendar? Here's how to get one now.
This month, we're focusing on training. Why? Because you can recruit your heart out, but, if you're not developing each agent to his/her potential, you're not retaining! (and you have a revolving door……)
Guest Author, by Senior Coach Jodi Sipes
Authored by one of our Senior Career Coaches, Jodi Sipes, M. A., this blog shows you how to create a training calendar you're proud of. Jodi's advanced education in adult learning, plus her years of experience creating and implementing exceptional training for new agents, gives her a unique perspective. Here are invaluable tips as you take action to control your income in these shifting markets. You'll make your training an awesome recruiting tool, while making it effortless to implement training week after week.
Why bother to create your year's training calendar? With managers running in 50 directions at once, time management is a huge issue. Designing a training calendar allows managers to get their systems under control. It allows managers to delegate some training duties. Outcomes: More production, more profits, and better retention!
Your First Step in Creating that Calendar: Get the Rhythm
Before you try to create that calendar, consider the rhythm of your year. When do you hire the most agents, when is the market busiest, what seasonal issues do you want to address? For example, you'll want to decide when is a good time to focus on listings, what issues come up at tax time, etc? This will give you a good over-view of how to plan your education and training.
Your Second Step: Decide the Major Issues You want to Train To
Now, it's time to decide this:
If there were one thing my agents could do better that would raise productivity more than any other single thing, what would that be?
Answer that question, and you'll get the major issues handled in that calendar. For example: If you have an office with many new people, you probably have fewer listings than you'd like. Or, your listings may be sitting in your shifting market. So, a major part of your calendar will be high-activity training to the listing process, focusing on getting marketable listings. A major mistake managers make in creating calendars is to merely drop in whatever they think agents would like! Don't do that. You're in control, and you need to train to the outcomes you need—and should expect.
Your Third Step: Make a System for New Agents
If you are hiring brand-new agents you will then need to schedule for them:
• Recruiting/hiring group informational events
• Orientation (Office equipment, your brokerage procedures, meet affiliates, etc.)
• New agent education (how to fill in forms, how to complete quarterly taxes, etc.–this should be in sync with MLS and Realtor Association training) At Carla Cross Seminars, Inc., we call this "Technical Training".
• New agent start-up plan/coaching sequence so they go to work the first week. Our start-up plan and coaching companion is Up and Running in 30 Days.
• New agent skills training and practice/support sessions (how to answer objections, qualify buyers and sellers, etc.) Our complete training/coaching high accountability system for this is Advantage 2.0.
To assure you've covered the right bases, ask yourself about your desired outcome: What do you want your new agents to know, and be able to do in their first year?
Your Fourth Step: Make a System for your Experienced Agents
Here are some of the training issues you will want to consider:
• Sequence of business-building training (taking them to the next level)
• Yearly planning and Goals (this should be done in November of the prior year)
• Keeping them up-to-date on the law and technical issues (required classes, new forms, legal issues, new developments like more condos in the area or re-zoning)
• Life-style enhancement (time management, hiring an assistant, etc.)
• Train the Trainer class and opportunities to teach if they enjoy giving back to others (this is a great retention tool)
I know–it's a big commitment. But, when you have your training systems fully in place, and you start measuring results, you'll see the fruits of this labor.
Click here to grab my sample new agent training calendar.
Why Not Make It Easy On Yourself: Up and Running is Done for You!
It takes me a year+ to write a training program, and I've done it several times! How long will it take you to write a program? Why reinvent the wheel? It's enough to expect you to coach those in a program, not write it, and teach it in addition! Check out my comprehensive, high accountability, training/coaching program for agents under 2 years in the business. If you want to get them started fast, and are willing to coach them to the program, you'll love the results. See it here.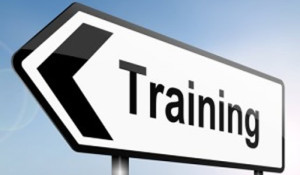 Trainers: Is your training really a 'hot mess'?
This month, we're focusing on training. Why? Because you can recruit your heart out, but, if you're not developing each agent to his/her potential, you're not retaining! (and you have a revolving door……)
Doing Everything Wrong? Or Right?
"Oh, no. I've been doing EVERYTHING wrong!" That's what one of my attendees groaned after I explained the training calendar evaluation tool I created to help trainers assess their training programs. Too often, I see training programs thrown together from various cobbled (and ripped off….) sources. Sure. You can do that and call it your training program. But, it makes for a disjointed, shattered 'picture' of your company and culture. And, it doesn't work to get what you want—more production and profits.
Here, I want to share an analysis tool I created that will help you see the good and challenging parts of your training program and tune it up to really make a difference in your company.
Do You Really Have a Training Program?
When asked this question in a National Association of Realtors' survey, the majority of the brokers said they did have a training program. But, what does that mean? What does it encompass? How would I know you had a real program? Here are the three questions to ask yourself to see if you really have any type of cohesive, coherent training program focused on the results you want:
1. Is your training program a part of your business plan?
2. Have you created a training calendar so you know what you're doing and when you're doing it?
3. Could I look at your calendar and see exactly why you had scheduled those events—and that they had cohesiveness to your 'big picture'?
Evaluate your Training Program Now
The training calendar evaluation tool I mentioned above is invaluable to see how effective your training program really is—and to target the changes you want to make so you're training with purpose.
At the end of this blog, I'll share it with you. First, let's walk through it.
What Kind of Training Are You Offering?
Look at your training calendar. If you don't have one, simply take a 3-month calendar and write in the training you're providing.
What's the ratio of business-producing vs. business supporting training modules? When I see some training calendars, I can see why their training is not increasing productivity. All their modules are concerned with business supporting subjects (technical knowledge): home inspections, the law of agency, websites, social media, etc. That's all nice, but what does it directly do with creating productivity? Here's the path to a sale:
Lead generation
Interviews/qualifying buyers and sellers
Listing homes/showing homes
Selling a home/listing sells        $$$$$$$$$$$$$$$$$$$$$$$$$
If you want to increase productivity and profits, your training calendar needs to reflect your training in these business-producing areas.
What are you training to that will make a real difference in your productivity and profits next year? Put that in your business plan.
What Does Your Profit and Loss Statement Tell You to Train To?
Take a look at your P and L. What's your ratio of listings sold to sales? Do you like that ratio? Would you like it to be different? Do you want more sold listings? If so, start training to that. When I took over a failing office, I saw the ratio of listings taken to listings sold was a miserable 30%! So, I started action-focused training on the whole listing process. I had them role-playing their hearts out. I did a listing presentation play-offs  In short, I trained them specifically to change that ratio for the better. By the end of three years, our 'conversion' ratios were 85%–the highest in the area.
What is your training accomplishing? What do you need it to accomplish? Want can you measure?
Who Are You Training?
We segment our markets when we design our marketing plans. We need to segment our 'market' for our training plan, too. In this case, our 'market' is our agents. When I ask seasoned agents about whether there is a training program in their company, they say 'yes'. It's for the new agent. What? Are those seasoned agents in the office chopped liver?
Click here to grab the training calendar evaluator.
Tell me: How would you rate your training, on a scale of 1-10, 10 being fantastic? What can you do to improve it?
Tip: See my resources on training and writing courses at www.carlacross.com.