Archive for termination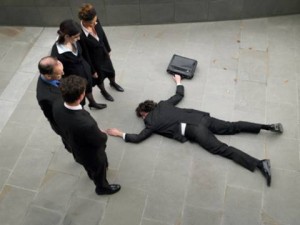 So you think you can't fire Joe? Why are you keeping that deadwood, anyway? Okay. That's a pretty blunt statement. But, good agents resent the 'deadwood'. They've told me that time and again. Non-productive agents waste their time, and communicate from management that work ethic doesn't matter in that office. Yet, managers are reluctant to cut anyone loose. Today, though, there are few benefits of keeping someone who demonstrates he/she is not interested in being productive.
Agents: Read this and tell me if you have deadwood in your office that slows you down. Why do you think managers keep the deadwood?
Everyone has a Joe (or Josephine) in their office. Joe's been an agent for six years. He's the guy who makes coffee every morning. He's the guy who takes people's open houses (although he never picks up a client). He's even the guy who steps in when someone in the office can't make their floor time (but he has never converted an inquiry to a client…). He's also the guy who doesn't sell a stick of real estate. Woops. I misspoke. He did sell one home once. It was during the 'on fire' market. Joe was on floor time. He got a walk in: A buyer who found the home himself, had cash, and was willing to write it up at Joe's convenience. (After closing, Joe didn't follow up with the client again. After all, the sale is over, isn't it?) 
What's the matter with just keeping Joe? 
Nothing, if you don't care about your bottom line. Brokers tell me that a poor hire or a non-productive agent costs them nothing. Unfortunately, that's far from the case.
Here's How Joe Costs You $$$$$–Lots of $$$$$$  
If you read nothing else in this blog, please read this line: 
Joe is a walking billboard for failure—an effective marketing strategy that communicates your office's failure to make him successful, and your failure to making him successful. 
Joe the Billboard publicizes the outcomes from your recruiting, training, and coaching.
In my next blog, I'll give you the costs of retaining Joe. You'll be shocked!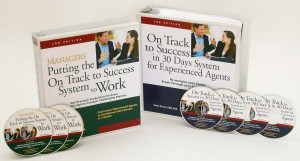 A Tool to Re-Energize, Retain, and Figure Out Who To Send Next Door.
My On Track to Success in 30 Days System for the Experienced Agent is a great way to see if your 'Joe' or Josephine really intends to go to work—and goes to work. I've provided t he link to the agents' and coach's program here. It will get agents back in the game—with confidence and results.