Archive for selecting managers
Are you dreading hiring your next manager? Have you had some bad experiences? Made some serious hiring mistakes? You're not alone.  This is one of the most important decisions you need to make, and one of the toughest.
There are a myriad of classes on recruiting and managing agents. But, where's that class (or series) on choosing and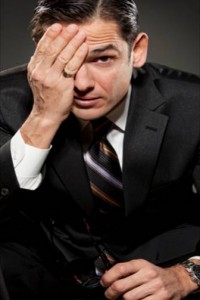 managing your manager? I coach leadership in my coaching company. It's obvious that owners are having lots of trouble figuring out how to hire the right manager—and how to manage their managers. So, helping owners step to that next level of hiring a manager—or helping them figure out if their manager is making or costing them money, is an integral part of our coaching process.
  If you want to hire a manager, or, if you now have a manager that you doubt is giving you your money's worth, this blog is for you. (And, if you're thinking of managing, or are a manager now, do the work here to assure you are a 'marketable' manager—that you are doing the job that provides value to your owner).
 Your First Step in Hiring a Manager: Describe the Kind of Person You're Looking For
 What are the traits and skills of the person you're looking for? Before you read my list below, write your own list.  In my opinion, this person should have been an above-average agent on his way to becoming a top 20% agent.. Why? Because this person must have the skills of
             Organizing a lead generation database (for recruiting)
            Writing and running a marketing plan to prospects (recruiting marketing plan)
             Above-average selection and presentation skills (for recruiting and selection)
            Tough-mindedness, to make selection choices for developable agents (that selection demonstrated by above-  
          average agents)
         More tough-mindedness, for setting and holding to standards of performance (who they will and won't work with)
        Creating long-term relationships
(See my job description for a great manager below, too).
More Skills You Will Need
 In addition to the skills I've just listed that above-average agents have developed, there are other skills you will need in an 'agent developing' manager:
             Training skills
            Coaching skills
            Leadership skills
            Computer skills
            Staff management skills
 Fresh and Revitalized, or Tired of the Business?
Look for the person who has been in the real estate business up to five years, and has developed a strong business. Why five years? This person is probably still 'on his/her way up', is excited about the business, and is using the business skills that work in this environment. This, of course, is very approximate, but I think you understand what I mean. 
Job Description: Click here to get my detailed job description for a successful manager.
 Note: By the way. It's so difficult for managers to step into leadership today. I've created a 'leadership by the month' series of specific strategies—one a month, to energize and enable managers to lead. Check it out at www.365leadership.net. The next series starts in September.
Past Experience is a Huge Benefit
Look for a person who has been trained in another business as a trainer/coach/leader. This is really important. When I was finding and screening leadership for one of the largest franchises in the world, I found that the really 'magic' ingredient was that the potential leader had already had some experience in the skills of management.
Now, you have the right combination for a dynamic, effective 'agent developing' manager.
What did I leave out that y ou think is important? Let me know.